A short post featuring a few quick reviews. Short, sweet and all in one post.
Again, I am running behind on writing up reviews. Work and personal life has been hectic the last few weeks. So I am bringing in another edition of Quickie Reviews For You. This time I am featuring books that fell into the 2 Star rating.
Devil You Know by Max Henry
2 Star
GOODREADS / AMAZON (currently $2.99)
A simple case of cover lust had me buying this book. I admit that I was sucked in more for the guy on the cover than the actual story content. *slaps hand* But could you really blame me? Then after I bought it, I actually read the summary and it sounded okay for a darker read. It wasn't too bad and I actually considered giving it a 3 star. Then we had to keep repeating how bad of a secret Malice was keeping. Complete dud like waiting for an amazing firework and it fizzes out with smoke instead.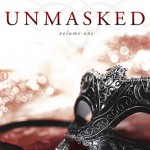 Unmasked: Volume One by Cassia Leo
2 Star
GOODREADS / AMAZON (currently FREE)
I actually liked the first few chapters of this book. It was different, dark and mysterious. Then after those first few chapters, the author starts adding more and more to the story that leaves the original plot overwhelmed. I had to reread several chapters at one point to try and figure out what the point of the story is again. Confusing characters and plot lead to a confused reader.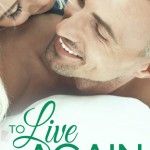 To Live Again by Dori Lavelle
2 Stars
GOODREADS / AMAZON (currently FREE)
This is one of those books that you start reading and you feel okay going into it, but by the end you are left with an "EH" feeling. The plot and the romance was barely enough to keep me reading, but not enough to make me stop. Just a middle ground kind of read for me.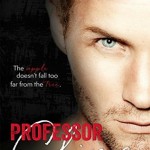 Professor Cline Revealed: Professor #1 by J.M. LaRocca
2 Stars
GOODREADS / AMAZON (currently $2.99)
Rinse. Wash. Repeat. Another book trying to be dark and bedroom dirty without fulfilling that erotic promise. The sex scenes were mundane and lacked passion with characters who were bland and boring. I just couldn't get into it as much as other people have. It did have some memorable lines that I ended up highlighting on my kindle, but that was about it.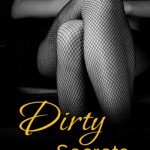 Dirty Secrets by Jane O'Reilly
2 Stars
GOODREADS / AMAZON (currently $0.99)
I actually almost rated this one a 3 Star. It was one that I liked but didn't love. It had the erotic elements I liked, but not enough time to really enjoy the scenes.  This is one of those stories that you wish was just a little bit longer so the character development would be more believable. Theo was a good character. I found him interesting and pretty high on the hotness scale. Jules is actually the thing that brought this down to a 2 star rating. How this supposed smart woman couldn't figure out what I as a reader figured out right away was unbelievable.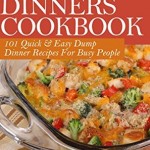 Dump Dinners Cookbook by Kristina Newman
2 Stars
GOODREADS / AMAZON (currently $2.99)
For people who struggle for quick and easy dinners, I thought Dump Recipes are genius! I found this one while searching for those kinds of recipes and followed a link to it on Amazon. Since I can barely boil water without burning down the house, I thought I would amaze my kids with a great dinner with little effort or expertise. While some of the dinners in here were good and fairly simple, some of the recipes were repeats and ones that sounded just plain horrible. I jotted maybe one or two of the recipes down, but didn't measure up with the others.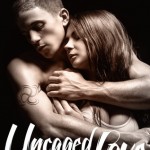 Uncaged Love #1 by JJ Knight
2 Stars
GOODREADS / AMAZON (currently FREE)
Mixed Martial Arts (MMA) books are slowly becoming the rage. I have never really watched one, but after reading about them recently, I am starting to familiarize myself with the sport.  I really liked Colt in this book. I liked some of the other side characters in this book. I wasn't much of a fan though of Jo.  I know if I was thrown into the job she was thrown into, it would have taken me a bit to get use to it all.  This book started quickly and finished way to soon. While I know it is part of a series, I didn't like the ending. I might give the next book a try, but I am not making any promises.