A Night of No Return
Author: Sarah Morgan
Genre: Adult Romance
ISBN: 9780373131044
SUMMARY
(From Goodreads)
Money, charm and sensual skills don't make up for a heart colder than ice…

Wild parties, wanton women, relentless work—nothing helps tycoon Lucas Jackson escape his dark and haunting past. Arriving at his rural castle in a snarling snowstorm, he craves only complete isolation.… But it seems oblivion can take an unexpected and highly intoxicating form!

Personally delivering the vital file left on her boss's desk, secretary Emma Gray starts to seriously regret her dutiful overtime mission. She never expected the dark side of the usually controlled Lucas could generate such a primitive, powerful—and entirely inappropriate—reaction.
MY THOUGHTS
I have never been a big reader of the classic Harlequin line and I usually only read the Nocturne books in their serial lines.  For some reason though, the summary drew me in and I decided to give them a try.
The first third of the book is about Emma and Lucas being trapped in a fancy castle that Lucas owns with his partners/friends from work.  There is a bunch of narration in the first third of this book to set up the story that will follow in the rest of the pages.  While I appreciate some initial set up in a story, this one was heavy on it. I liked the mystery of why Lucas was the way he was.  I actually liked Lucas better than Emma character-wise.  Emma seemed dull and at times a little dense.  If this man who is drinking and telling a someone to leave several times while his anger is simmering below the surface, you would think a smart woman would back off at least.  Nope, she continued to push and he pushed right back with sexual need.
The next part of the book is after the do the naughty in front of a fire.  It is about Emma traveling with her boss Lucas out of country to a company party and meeting.  They are trying to move past what they did and trying to bring the relationship back to the professional level.  Lucas repeatedly tells Emma that he doesn't do love and family.  He is a use them and leave them type of man.  He starts to reveal reasons of why he is like this to her and solves a little bit of the questions on this.
The last part of the book is Emma setting Lucas up to deal with his reasons in not finding love.  I didn't like the way she went about it and it didn't seem real plausible.  I am suppose to believe that one night of dealing with something is going to change years of guilt and blame?  It just didn't feel right for me.  I still couldn't feel happy about the outcome of this story when I finished the last page.  The chemistry wasn't that great — mainly because I couldn't bring myself to enjoy Emma's role that much — and the ending was not only rushed but far fetched too.
I will say though that this book served as a fluffy romance that was also a quick read.  Something I was initially looking for but wanting more for the next read.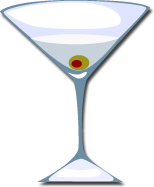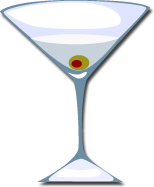 If the library doesn't have it, don't worry about reading it!