All In
Series: The Blackstone Affair #2
Author: Raine Miller
SUMMARY
(From Goodreads)
The second part in The Blackstone Affair series! Looming danger. A love worth fighting for. A man who'll go all in.

Ethan Blackstone has a problem on his hands. He's broken Brynne's trust and she's left him. He's unwilling to live without her and isn't giving up—he's dead-set on getting his beautiful American girl back. The passion between them was explosive, but the secrets they hid from each other are dark and chilling and are powerful enough to destroy their shot at a life together. With political threats now directed at Brynne, Ethan is running out of time and he'll need to gather all his strength and agility to protect her from the dangers that could take her away from him forever. Will Ethan be able to save Brynne from a past that keeps her locked in fear? Will he ever feel the warmth of her touch, the solidity of her trust again? This is a love-struck man who is willing to do whatever it takes to possess the heart of the woman he loves. He'll go to any lengths to protect her. He'll go all in.

Here is the fiery story of what happens when two people surrender to a love so great it can heal the scars of the past and give way to a life of pure, rapturous ecstasy.
MY THOUGHTS
All In by Raine Miller is the second book in The Blackstone Affair series.  It is told from Ethan's POV this time around instead of Brynne's.
After the last book in the series left me with mixed feelings, I was a little scared to read from Ethan's POV.  While we are reading from his head this time around, it starts where we left off with Naked.  I will admit that Ethan was the main reason I continued — besides the story needing some answers from the previous book — and was worried that the author was going to let us down. Well, I was right unfortunately.
For a man who was suppose to be so Dominant, protective and sexy, Ethan came across as a pansy who needed a dose of man-the-hell-up and grow-some-balls medicine.  What happened to the man I enjoyed from the previous book? Why did the author turn him into a drama-king with no backbone?
When it came to Brynne, I wasn't as shocked to discover he dark past but I was shocked that the author went there with some of it.  I will warn readers that it does involve serious issues that may be uncomfortable for some people.  It is just mentioned briefly, but it is one thing that some people may be shocked or offended to read.
Overall, I became bored with the repetitive sex between the two that seemed to happen every chapter that it was hard to focus on the relationship itself.  By the time I got to the 75% mark, I was skimming those scenes and trying to get to the serious parts. After finishing up this read,  I don't think I will be continuing on in the journey of The Blackstone Affair.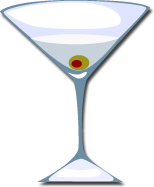 I did not like this book at all!