Andrew Jenks: My Adventure As A Filmmaker
Author: Andrew Jenks
SUMMARY
(From Goodreads)
Meet the filmmaker who is the voice of his generation!

Behind the camera, Andrew Jenks has captured the attention of young adults everywhere with his innovative MTV documentary series, World of Jenks. When asked about his inspiration for the show, Jenks said, "I want to tell the stories of my generation. I want to be a filmmaker that is able to capture what my generation thinks, how they act, and what they ultimately stand for."

Now fans of all ages will be able to discover everything they've ever wanted to know about Jenks, from growing up to becoming a renowned documentary filmmaker in this comprehensive photo-biography. How did he do it? By following his own rules for success-always be flexible, fake it till you make it, and never accept no.
MY THOUGHTS
As most of you know, I am not a big fan of memoirs or biography.  Non-Fiction is usually not my cup of tea.  On a rare occasion,  I will read one if it is about someone that I have heard of or want to know more about. So when Scholastic sent me this book,  I was really hesitant on dedicating my time to it.  I have never heard of Andrew Jenks.
Now that I have read this book,  I am still on the fence about it.  The author came across as stuck-on-himself and it didn't really interest me much.  Maybe it is because I never have heard of him before reading this, or maybe it is my usual aversion of these books that turned me off to truly enjoying it.  I also want to state that with this being an ARC copy, most of the photos that go along with the story were still missing and it left some holes in the story that a photo could have helped to tell it.
With that being said, if you are a budding filmmaker — or one who is planning to be in this field — then you might have a better time with this book.  Others might recognize Andrew Jenks and be fascinate with learning his journey.  I was not a big fan, but this might be a perfect fit for someone studying the making of film.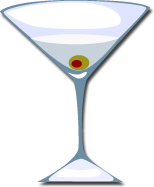 I did not like this book at all!