Anything He Wants
Series: Dominated By The Billionaire #1-5
Genre: Erotica / Romance
SUMMARY
(From Goodreads)
Lucy Delacourt's temp position isn't quite her dream job but it pays the bills. The highlight of her day is riding the elevator in the mornings with a handsome stranger. Tall, dark, and sexy as hell, Lucy knows he's way out of her league, but a girl can look, right? 

Everything changes the day the stranger seduces her. Completely out of character, she yields without a fight, but she has no idea her wanton acts with a man whose name she doesn't know will change her life forever. Because the sexy stranger is none other than Jeremiah Hamilton, billionaire CEO of Hamilton Industries, and one taste isn't nearly enough to satisfy his need.  As the billionaire pulls Lucy deeper into his world of high stakes business deals and ruthless takeovers, he demands nothing less than her complete surrender.  But even as enemies seek deadly revenge against him, she'll discover that her greatest threat is falling for her fiercely guarded boss…and yielding to her own darkest needs.
MY THOUGHTS
I had been dying to start this series ever since I saw it offered on Amazon as short novels in a series.  I kept telling myself that I would wait until they were all released before deciding if I wanted to purchase them.  Then I noticed in the store that they had packaged them all in one print book and decided to risk it.
Right after the first chapter I knew I was going to have problems with this book.  The writing was contradictory in so many things.  One minute she is an innocent heroine with little experience and the next she is tramping it up all over the building.  Jeremiah was so dominant at times that he bordered on rapist and walking a fine line for a sexual harassment suit.  For instance, when you are there for a job interview and the man interviewing you makes you bend over his desk so he can look at you while asking interview questions, well then honey you need to run.  Also, can someone please tell me how choking someone to the point of nearly passing out would be something you do to someone who has never participated in a BDSM relationship before?
By the time I was reaching the home stretch of this book, I was finally starting to get a little bit of interest in the plot and characters.  Then the author seriously ends the book the way she did?  I don't think I could see myself reading this story further if the author is planning on continuing the story with another installment.
MY RATING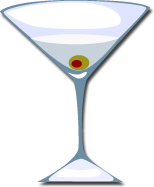 I did not like this book at all!