Dead Until Dark
Series: Sookie Stackhouse #1
Author: Charlaine Harris
Genre: Paranormal Romance
ISBN: 9780441016990
SUMMARY
(From Goodreads)
Sookie Stackhouse is a small-time cocktail waitress in small-town Louisiana. She's quiet, keeps to herself, and doesn't get out much. Not because she's not pretty. She is. It's just that, well, Sookie has this sort of "disability." She can read minds. And that doesn't make her too dateable. And then along comes Bill. He's tall, dark, handsome – and Sookie can't 'hear' a word he's thinking. He's exactly the kind of guy she's been waiting for all her life.

But Bill has a disability of his own: He's a vampire. Worse than that, hangs with a seriously creepy crowd, with a reputation for trouble – of the murderous kind.

And when one of Sookie's colleagues is killed, she begins to fear she'll be next …
MY THOUGHTS
I originally read this book around the time that True Blood first started airing on HBO.  At that time, the show had better appeal to me so I couldn't remember how much the book differed from the show.  So after I quit watching the show for awhile, I decided to give this series another chance.  I am so glad I am giving them another try!
I think when I tried reading this book before, I kept comparing it to the characters and story line of the HBO show.  With the book I noticed certain characters are missing and the story plays out on a different time table at times.  I can definitely tell with the world building, character building and overall cast of characters that this book is more of a guilty indulgence than one that blew me out of the water.  It was even kind of childish at times with temper tantrums and a crew of Barney Five cops trying to solve the murders in town.
I am still on the fence about liking the cast of characters.  I can't wait to read more about Eric, Pam and Lafayette.  Bill seems a little off to me but I am going to give him the benefit of the doubt and keep my fingers crossed that he is better in the next one.  And then we have Sookie. Sookie, Sookie, Sookie. Just saying her name makes me laugh.  I wasn't a fan of her in this book, but I am curious to understand why she has this disability and what it could mean.
Overall, it had cheesy moments, sexy moments, detailed moments, and bloody moments as well since this is a book about vampires.  I am going to keep going with the series though just so I can see how everyone's roles will play out.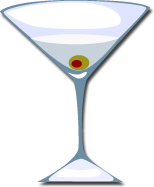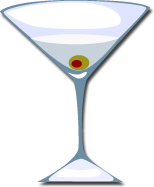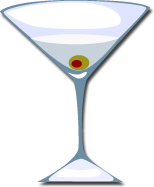 Okay book, but it left me wanting more!