Just a Cowboy and His Baby
Series: Spikes & Spurs #6
Author: Carolyn Brown
Genre: Romance
SUMMARY
(From Goodreads)
One determined, hell-on-wheels cowgirl. One equally determined, sexier-than-hell cowboy. One innocent baby, who suddenly takes center stage and everybody's priorities are suddenly up for grabs.

With a young baby dropped in his lap, bronc rider Trace Coleman's world is turned upside down. Suddenly, Gemma O'Donnell, his stiffest competition on the rodeo scene, is now the one person who can help him. She's already resisting his sexy smile and even sexier swagger, but she can't resist a baby. When it comes down to it, only one can win, but is winning more important than love and family?
MY THOUGHTS
Alright, I am just going to put this out there.  I am at my breaking point with Cowboy romances.  Why do they have to be so cliched? I am usually a fan of author Carolyn Brown, but lately they have just gone downhill in my opinion.
I couldn't bring myself to care what happened to either of the characters or the plot.  The story itself was stalled in some parts and then rushed in other areas.  Of course since it is a cowboy romance, the romance is set in a rodeo setting.  Can't we just have a cowboy romance that doesn't have so much focus on rodeo and bronc riding? Can't we have cowboys out on the trail like City Slickers? Anyway, I was saying I couldn't get into the characters.  While some parts of the book were funny, it didn't make up for the fact that there isn't much spark between Gemma and Trace.
I think I am going to take a break on cowboy romance for a bit. Obviously I am not getting the feel-good vibe from them and hopefully when I touch base with them again, I will enjoy them and this authors writing again.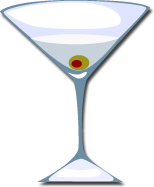 I did not like this book at all!