Nailed
Author: Jennifer Laurens
Genre: Young Adult
SUMMARY
(From Goodreads)
One girl. Two guys. Who says three's a crowd? When Mandy takes an unusual summer job-in construction-she has to prove she's just one of the guys. But she gets more than she bargains for being the only girl on the job. The mixture of hot guys, sunscreen, raw wood and testosterone proves to be an elixir she can't protect her heart from. Brooding Boston and flirty AJ find themselves looking at Mandy as more than just a girl who holds a hammer. Mandy soon finds herself not only lost in a whirlwind of a male-dominated world, but also the center of an inadvertently "constructed" love triangle. Mandy must choose between two guys who want her heart. But what's a girl to do when she wants them both?
MY THOUGHTS
Usually I am a big fan of author Jennifer Laurens.  I had been wanting to read this one for a while now and never really got around to it.  When it was offered up free on Amazon for the Kindle, I snatched it up and it got shuffled in my list.  Finally, I was sorting through them and came across it and decided to dive in.
I am a sucker for a love triangle.  I guess this would be considered New Adult in the genre realm now as Mandy is 19, just out of high school and working with her brother.  All of the main characters are around the same age except for A.J. who happens to be 27.  Mandy finds herself falling for A.J. and Charlie, AKA Boston, while having to work on a house building project headed by her brother Marc.
First, that cover I think is the reason I forgot about it.  It just doesn't scream 'read me', although I did notice on Amazon that the print version has a different cover.  Second, A.J reminded me of a creepy guy who preys on young girls.  He calls Mandy 'baby doll' almost every time he addresses her and is constantly giving her a full teeth smile.  Then we have Larry, the fourth guy in the crew, who is basically a man slut. He is a player to the extreme level.  Marc, Mandy's brother, should never be in charge of anything because he can't even keep his mind out of the gutter while his sister is standing right there.  Then we have Charlie, who Mandy nicknames Boston. I never could really grow to like him.  He came across stuck up and standoffish.  Lastly we have Mandy.  She was just as boring and dull as Boston so I could see the appeal of the author using them together as part of the triangle.  She was indecisive, snobby, and has no clue whatsoever. After all those characters we have a best friend for Mandy who is basically just there to buy his romance books in the bookstore and to fill page time.
Definitely not one of the authors better books and one I would not read again.
MY RATING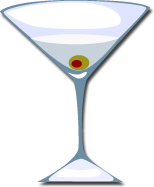 I did not like this book at all!