Naked
Series: The Blackstone Affair #1
Author: Raine Miller
SUMMARY
(From Goodreads)
Brynne Bennett is living the good life. An American art student at the University of London and part-time photographic model, she's putting her life back on track with school and lots of hard work. 

When ultra successful London businessman, Ethan Blackstone, buys her nude portrait, he isn't taking 'no' for an answer. He wants Brynne in his bed and makes plans to keep her there no matter what. His dominant nature captivates and ensnares despite the demons she carries inside her. 

But there are secrets in this relationship. Huge ones. Can Ethan free Brynne from the past that has marked her? Will Brynne let him or will the specters tormenting her resurface to destroy them both…
Naked is the first book in the Blackstone Affair series by author Raine Miller.
This is another book where the review is going to be very hard to write with the rating being even more of a harder thing to decide.  While there were some elements that I enjoyed throughout the story, there were some problems along the way.  The best way I can explain this journey of Naked is like a car drag race.  It is built up with excitement from other readers.  It has a start where it is ready to take off and leaves you ready to stomp on the gas.  The story speeds along with the relationship — at times way too fast. Then it suddenly has the finale that is exciting but then you are left with a crash and burn of an adrenaline drop.
Ethan and Brynne have a very fast rate of speed with their relationship.  While Brynne states that she wants to take it slow, they do hop into bed fairly quickly.  They also start falling in love with each other almost instantly after having mind blowing sex.  Ethan is pretty dominant in giving orders and getting what he wants, but he actually had feelings and emotions that weren't bottled up inside.  Brynne on the other hand has secrets and can be frustrating at times.  She wants to be with Ethan, but she doesn't want to share much with him.  Their sexy times are plenty and quite steamy and erotic.  While at times the story could have left out one of those steamy scenes, they were ones that were hot.
The ending is left with the reader hanging.  We learn that Ethan also had a secret and it is one that is touched on in the prologue of this story.  While we still don't know what Brynne's secret is — just hints here and there — the ending was a let down for me.  It was rushed and then we are left with no real part of the story wrapping up.  While cliffhangers can be a huge success, this one was disappointing in the development of the relationship.
While I am curious to read the next book — especially since it will be in Ethan's POV instead of Brynne's — I am hoping that it will tie up at least a few loose ends for the reader.  The book was enjoyable and addicting, but needs to be slowed down just a bit for the next book.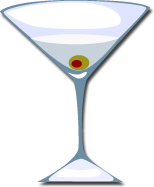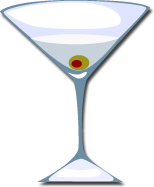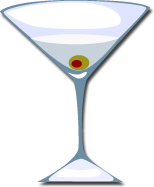 Okay book, but it left me wanting more!