Need
Author: Todd Gregory
SUMMARY
(From Goodreads)
On the sultry streets of New Orleans, you can indulge every desire. Even when what you crave is blood.

As far as the mortal world knows, Cord Logan died two years ago. In reality, he stalks the French Quarter, searching for victims. Cord knew that coming back to New Orleans would be risky now that he's broken with the fraternity of vampires who first claimed him. But a chance encounter with an old friend triggers unexpected desire, and reveals a lethal curse that endangers not just his kind, but all of humanity.

Cord's quest to break the curse leads him on a journey of carnal self-discovery and deep into the bayous. Here, where magic reigns unchecked, Cord must tap into his dark, unpredictable abilities and all his seductive powers. And if he fails, he'll have all eternity to regret it…
MY THOUGHTS
I admit that the cover is what caught my interest. (Look into my eyes!) I can't resist the dark and broody brow.  Then the blurb captured my curiosity into thinking this might be something different for me to enjoy in the vampire world.
This was a book that I had to force myself to finish.  There were many points where rolled my eyes and hoped I was getting closer to the finish line. This book was also bogged down by history and setup for the character with tons of narration. Back story can be a good thing, but too much is overkill.  I also need my characters to have interaction and less flashback.  While the story had promise with a good foundation, it was one that was overly done without the bang it needed.
Another thing I want to mention is that this book does fall into the M/M category of paranormal romance.  If this isn't your cup of tea, then please step back and go back to your usual reading.  The sex scenes weren't as sexy as I thought they would be, and at times they seemed to be there for page filler.
This was another case of great cover art luring me in, but the story failed to keep me interested or entertained.  This is not to say it was horrible or not worth a try for some, just not one I would want to read again.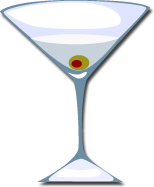 I did not like this book at all!