Painted Faces
Author: L.H. Cosway
SUMMARY
(From Goodreads)
Come forth with an open mind, for an unconventional tale of love.. 

Dublin native Freda Wilson considers herself to be an acquired taste. She has a habit of making offensive jokes and speaking her mind too often. She doesn't have the best track record with first impressions, which is why she gets a surprise when her new neighbour Nicholas takes a shine to her.

Nicholas is darkly handsome, funny and magnetic, and Freda feels like her black and white existence is plunged into a rainbow of colour when she's around him. When he walks into a room he lights it up, with his quick wit and charisma. He is a travelling cabaret performer, but Freda doesn't know exactly what that entails until the curtains pull back on his opening night. 

She is gob-smacked and entirely intrigued to see him take to the stage in drag. Later on, Nicholas asks her if she would like to become his show assistant. Excited by the idea, she jumps at the chance. Soon she finds herself immersed in a world of wigs, make-up and high heels, surrounded by pretty men and the temptation of falling for her incredibly beautiful employer.

In this story of passion and sexual discovery, Nicholas and Freda will contend with jealousy, emotional highs and lows, and the kind of love that only comes around once in a lifetime. 
MY THOUGHTS
Why did I wait on reading this amazing story?!  I will admit that if other reviewers had not given this book such high recommendations,  I would probably have completely passed this read over.  After everyone pushing it though, I caved and I can happily say that this book was SO GOOD!
Painted Faces is a love story, but it is so much more than that.  Plus, it isn't your usual type of love story either.  Nicholas is a straight man that enjoys dressing up as a woman and performing as a drag queen. I wondered how in the heck I was going to get a "sexy and male feeling" for a man who dresses in drag, but the author certainly convinced me with the this book.  Then the author took it a step further and made the heroine Freda average weight!  YES, she actually had meat on her bones and wasn't a size two!  Finally an author who writes a real sized woman.
Throughout the prologue — which is the readers first hint — and the rest of the story, we get to read bits and pieces on the question of why Nicholas dresses and performs in drag.  While the prologue actually gives you a pretty good clue, I think the author revealing everything in the spot she chose was perfect timing.  We got to see how Nicholas was shaped into the man that he is today.
Freda was hilarious.  I loved her quick wit and humor.  I laughed out loud so many times reading this book that I received may strange looks from my family.  The author has a unique writing style that brought the story to life in my mind.  Her attention to descriptions and details gave the imagery needed to form a colorful and unique piece of art in my head of what Nicholas would look like on stage.  I applaud the author for this amazing talent.
Overall, this has to be one of my favorite books I have discovered this year.  While I was sad to read the last page — realizing the story was ending — it was also an ending that was fitting.  A satisfying read that makes you want to read it again as soon as the last word is read.
MY FAVORITE QUOTE
"We all paint on a face to show the world," Nicholas replies philosophically. "For some of us, that's quite literal." He takes a brief pause, "When you're passionate about something, you don't mind suffering a little discomfort."
I give him a wry glance. "Have you had to suffer for your passion?"
He nods gently, his eyes roving over the crowds as they push by us. "More than you would think."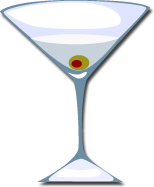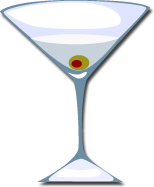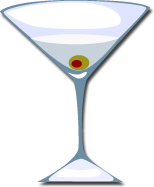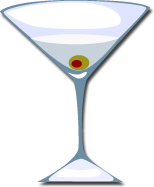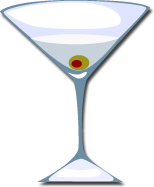 Outstanding book that will stay on my bookshelf for rereading!