Pushing the Limits
Series: Pushing the Limits #1
Author: Katie McGarry
SUMMARY
(From Goodreads)
No one knows what happened the night Echo Emerson went from popular girl with jock boyfriend to gossiped-about outsider with "freaky" scars on her arms. Even Echo can't remember the whole truth of that horrible night. All she knows is that she wants everything to go back to normal.But when Noah Hutchins, the smoking-hot, girl-using loner in the black leather jacket, explodes into her life with his tough attitude and surprising understanding, Echo's world shifts in ways she could never have imagined. They should have nothing in common. And with the secrets they both keep, being together is pretty much impossible.

Yet the crazy attraction between them refuses to go away. And Echo has to ask herself just how far they can push the limits and what she'll risk for the one guy who might teach her how to love again.
MY THOUGHTS
Pushing the Limits is the first book in the Pushing the Limits series by author Katie McGarry.  The main characters in this book are Echo Emerson and Noah Hutchins.
You see that boot over there?  That would be the boot that left the red mark on my behind for waiting so long to read this book. What was the matter with me?  I had heard great things about this book, but for some reason I had waited to start it.  I am so glad I finally got to sit down and read Echo and Noah's story.
Echo was attacked by her mother and left with scars on the outside. Mentally, she has the incident blocked and can't remember what exactly happened that fateful night that changed her life entirely.  She had recently lost her brother while fighting in the Marines, and then her mother does the unthinkable to her.  Afterwards, she saw a therapist who pushed her mind too fast to remember that night.  She ends up having a nervous breakdown from it.  When she starts school again, she is now the outsider. She used to be one of the most popular girls in school, but now she finds herself withdrawn and hiding from everyone.  The kids at school call her freak and have basically cast her aside from their social circles.  Not only has she lost family, but now she must cope with being a freak with no friends.
Enter Noah Hutchins. Noah, the sexiest stoner in school who is also known as a ladies man that pleases the women and then leaves the women when he is done with them.  When Echo finds herself tutoring Noah, they both find an attraction that shouldn't be there.  Noah lost his parents in a house fire.  He saved his two younger brothers from the fire, but they were eventually torn apart in the foster system.  His main goal is to get his brothers back and make them a family again.  To increase visitation with his brothers, he must apply himself to school work and be tutored by Echo.
I loved the character of Noah.  I really liked how he was willing to put everything before himself.  He wanted his brothers back and was willing to give up college and his dreams to raise them.  He was also willing to help Echo with her problem of rediscovering that lost night that ruined her life.  Echo seemed a little self absorbed and whiny at times, but overall it wasn't too bad.  Luke — Echo's ex-boyfriend — was a jerk and I couldn't stand him when he was given page time.  Grace — Echo's ex-best friend — was also one I wish we could have erased from the story.  I didn't like how her reputation of being the popular girl was more important than her friendship with Echo.  She treated Echo horribly and was glad that she wasn't featured as much as I thought she would be.  The rest of side characters were great.  I loved Isiah, Beth and Lila. I loved the bickering and the wit each of them showed.  They were engaging characters that really helped move the book forward.  I am looking forward to reading more about those side characters in future books.
Again, I wish I had read this book sooner.  I am still going to be kicking myself in the pants for a few days while thinking about Noah and Echo's story.  I can't wait to start the next book in the series! An engaging read that will keep you up all night reading!
MY RATING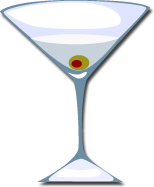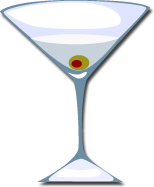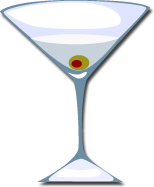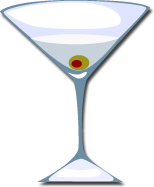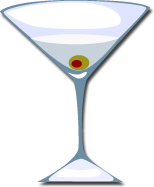 Outstanding book that will stay on my bookshelf for rereading!