Raid
Series: Unfinished Heroes #3
Author: Kristen Ashley
SUMMARY
(From Goodreads)
Hanna Boudreaux has lived in the small town of Willow, Colorado all her life. The great-granddaughter of the town matriarch, she's sweet, cute and quiet.

Too quiet.

Hanna has a moment of epiphany when she realizes her crush for forever, Raiden Ulysses Miller, is not ever going to be hers. She sees her life as narrow and decides to do something about it.

Raiden Miller is the town of Willow's local hero. An ex-marine with the medal to prove his hero status, he comes home, shrouded in mystery. It takes a while but, eventually, Hanna catches his eye.

But after all these years of Raid and Hanna living in the same town, the question is, why? Is Raid interested in Hanna because she's sweet and cute? Or does Raid have something else going on?
MY THOUGHTS
Raid is the third book in the Unfinished Heroes series by author Kristen Ashley.  The two main characters in this book are Hanna Boudreaux and Raiden Miller.
This first book in this series titled Knight was a disappointment to me.
The second book in this series titled Creed was better, but it wasn't perfect.
After waiting not-so-patiently for the third book titled Raid, I was hoping it would climb to the peak and be the one in that saved the day. Unfortunately, this book was not as great as I was hoping.
First things first though.  Let's talk about the characters and the chemistry.  Raid, in my opinion, was my least favorite of all the Unfinished Heroes.  Knight was creepy because of his "Daddy" slang and Creed was just okay but sexy.  Raid was a jerk and hovered on that line of asshole and alpha man.  There were times where he could be swoon worthy and sexy, but then he would step over that line into jerks-are-us territory.  Seriously, if he had called me a name and treated me the way he treated Hanna, there would have to be serious groveling including jewelry, begging on knees and a florist shop in my living room.  This particular scene was one of the main reasons I didn't like him.  Yes he us dealing with PTSD, but that is no excuse.  I was willing to overlook the "dream" incidents, but that bordered on verbal abuse to me.  When Hanna brings it up with her best friend, she basically tells Hanna that this is alpha-man material. Not in my book.
Moving on.  I am also disappointed in the lack of action and suspense with this installment.  There is a scene near the end where it just starts to get good.  The bad guys seem like they are going to come out of the woodwork, but when it finishes we don't even get to see Raid really do the action part of it. I wanted to see some serious bad guy beating and see Raid get into the bad-ass role he was suppose to have. I felt cheated when this doesn't go down.
I will also mention that this book was shorter than the other books.  With Kristen Ashley you expect some long books with stuff that could be cut out.  Well, it seems she did that and cut out major parts of the story though.  I wanted more. I couldn't believe it when my Kindle told me that the book was complete.
While others have raved about this story and have even liked it above the others, I have to say that it wasn't one of my favorites by this author.  I will continue to read the series for the simple fact that Kristen Ashley is like crack for book addicts, but I won't be getting my hopes up as high as I did this time.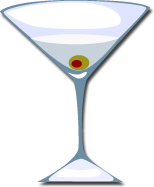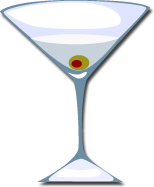 If the library doesn't have it, don't worry about reading it!