Reaper's Property
Author: Joanna Wylde
Genre: Erotica / Romance 
SUMMARY
(From Goodreads)
Marie doesn't need a complication like Horse. The massive, tattooed, badass biker who shows up at her brother's house one afternoon doesn't agree. He wants Marie on his bike and in his bed. Now.

But Marie just left her abusive jerk of an ex-husband and she's not looking for a new man. Especially one like Horse—she doesn't know his real name or where he lives, she's ninety percent certain he's a criminal and that the "business" he talks with her brother isn't website design. She needs him out of her life, which would be a snap if he'd just stop giving her mind-blowing orgasms.

Horse is part of the Reapers Motorcycle Club, and when he wants something, he takes it. What he wants is Marie, but she's not interested in becoming "property of".

Then her brother steals from the club. Marie can save him by giving Horse what he wants—at home, in public, on his bike… If she's a very, very good girl, she'll get lots more of those orgasms only he can offer, and he'll let her brother live.

Maybe.
MY THOUGHTS
Oh my. Where can I start this review? How do I share my feelings on this book.  Let us start with just admitting that this book is addictive. Lets create a Reaper margarita!
1 shot of Son's of Anarchy
1 shot of Undeniable by Madeline Sheehan
Throw in a shot of Motorcycle Man by Kristen Ashley.
Stir that cocktail up and you have Reaper's Property by Joanna Wylde.
We have motorcycle clubs, bad bikers, violence, sex, and a man named Horse.  Why would a man go by the name of Horse?  Well, because he is hung like a horse. Yes. Take that in people.  Everyone in the book even agrees to it. He will even flat out tell you this.
Marie: So why are you called Horse?
Horse: Cause I'm hung like one." 
I really loved the down and dirty inside look at the Motorcycle Club world.  It can be full of violence and sex, but it also can be filled with family and fun. I think the main thing I loved about this book was the alternating point of views.  We get to read from both Marie and Horse's POV.  I wasn't a fan of how the book started out jumping from one point in time to another and then back though.  If I had to complain about one thing, then that would be it.  This author is my new addiction.  I really hope we get to dive into the Reaper family some more in future books because I have fallen for these Alpha-holes hard!
FAVORITE QUOTE
"Nope, not Jesus, just a man," Horse whispered.
"Although when women see my dick for the first time, they've been known to fall down on their knees and worship me."
MY RATING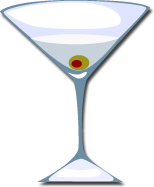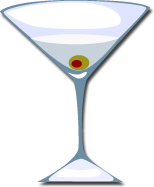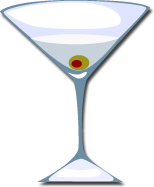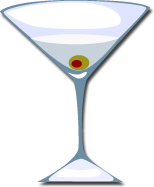 Very Good! I would recommend this book!