Sticks & Stones
Series: Cut & Run #2
Author(s): Abigail Roux, Madeleine Urban
SUMMARY
(From Goodreads)
Six months after nearly losing their lives to a serial killer in New York City, FBI Special Agents Ty Grady and Zane Garrett are suffering through something almost as frightening: the monotony of desk duty. 

When they're ordered to take a vacation for the good of everyone's sanity, Ty bites the bullet and takes Zane home with him to West Virginia, hoping the peace and quiet of the mountains will give them the chance to explore the explosive attraction they've so far been unable to reconcile with their professional partnership. 

Ty and Zane, along with Ty's father and brother, head up into the Appalachian mountains for a nice, relaxing hike deep into the woods… where no one will hear them scream. 

They find themselves facing danger from all directions: unpredictable weather, the unrelenting mountains, wild animals, fellow hikers with nothing to lose, and the most terrifying challenge of all. 

Each other.
MY THOUGHTS
Sticks & Stones is the second book in the Cut & Run series by authors Abigail Roux and Madeleine Urban.
You hear that? That thump-thump-thump like Bambi's heartbeat when running from the hunter? That would be my heart after finishing this book.
Is it from the suspense? Yes.
Is it from the sexy times? Yes.
Is it from the ending that wreaked havoc on my emotions? Yes.
Instead of going through the details of book — especially since it has been out and reviewed like crazy already — I am just going to touch base on the characters and small parts of the story.
Ty — My heart aches for this man.  At the beginning of this series, I was unsure about him.  I thought he was going to be this big jackass that would never show any type of emotion except smart ass and douche. Boy was I wrong.  The first book had me pining for him but this second book had my heart breaking for this man.  At the end of the mountain journey, I almost cried at the moment he realized he loved Zane.  Then when he tried to tell him, the tears kept on coming.  Emotions like this is why I am totally Team Ty!
Zane — For some reason, I wasn't feeling much good about Zane in this one.  He was sexy and brought his A-game with the witty banter, but I couldn't make the connection with him.  I think it is because of his wavering decisions and at times his misplaced anger.  Zane has problems and inner demons, but Ty's brother summed it up perfectly.
"See, some people, they're sticky like Velcro. You're sticky. Your problems stick to you like fuzzballs from the laundry; you take them everywhere with you and people can see them plain as day. Ty, he's like spandex. Nothing sticks to him, and he's shiny on the outside" 
Deacon, AKA Deuce — *wags finger* You naughty boy.  I loved Deuce probably so much because he is so much like his brother Ty.  While he can give as good as he gets, he also has a great relationship with his brother.  Then the ending scene where he is on the phone with a pivotal player in the series left me with my jaw open and wanting to slap him for it.  I am curious to see how that is going to go down if it ever comes to be known by Ty and Zane.
Mara, Chester and Earl — Ty's mother, grandfather and father were great.  Mara was the tender but feisty mama bear that watched out for her family.  Chester was a laugh-out-loud a minute.  I don't think I laughed that hard in a long time when he chopped up the water hose because he thought it was a snake.  He was grouchy and I wished he would have been in more scenes.  Earl was a great character and I am curious to see his reaction in the future when his son Ty shares his feelings about Zane.
Overall, I am anxious to read book three in this series.  I can't wait to devour it and get deeper into the story of Ty and Zane.  I just need to hope that my heart can take it!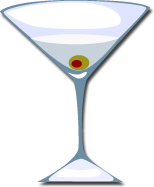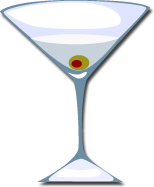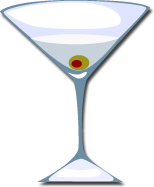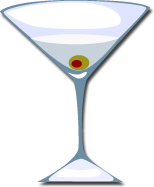 Very Good! I would recommend this book!