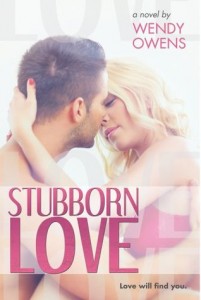 Life for Emmie Hayes hasn't been easy. After her reality is rocked by tragedy, she heads to New York City in hopes of finding herself again.

With a new school and a new outlook on life, Emmie is determined to not let anything distract her. Everything begins to fall into place around her until her roommate, Paige, shows up with the very distraction she tried so desperately to avoid, and he has no intention of being ignored.

His name is Colin Bennett and he isn't part of her new plan. But with his smoldering eyes and perfect body, it would be difficult for any girl to ignore him. Only thing is, Emmie isn't any girl. After her tragic past, there might not be any way into her stubborn heart.
A person can only be beaten down for so long before they begin to yearn for their spirit to be set free.
Clementine "Emmie" Hayes has a terrible secret. She used to be married and had told her husband she was going to leave him. Her husband commits suicide as she walks out the door and she leaves town after the funeral to live her life and bury the past.  She rents an apartment with a young woman she meets in a taxi who happens to be dating the landlords brother. The landlord is Colin Bennett. Emmie tries to resist him romantically and they build a friendship.  While the friendship slowly grows into something more, her past comes back to haunt her.
This story ended up being just an okay read for me.  I liked the character of Colin. He was a great guy who was financially well off, worked with his hands, sexy good looks, and all around good guy.  Emmie is led to believe that he is player, but he didn't really come off as one to me.  Emmie wasn't a character that I really enjoyed.  Yes, she had a tragic past, but it felt like it was forced on the reader to feel sorry for her.  The so called bad guys weren't too much of surprise and in all honesty, I can't even remember much about this book hours after finishing it.  It just didn't stand out to me.
I would have to say that the only real thing I liked about this book was the characters of Colin and his brother Christian. I will more than likely end up reading the next book in the series, but it isn't something I would rush out to buy.
[sc:rate3 ]