Taking A Shot
Series: Play by Play #3
Author: Jaci Burton
SUMMARY
(From Goodreads)
If you want to score, you have to get in the game… 

The last thing Jenna Riley needs is more sports in her life. While her brothers are off being athletic superstars, she's stuck running the family's sports bar, whether she likes it or not. Then in walks pro hockey stud Tyler Anderson. As much as Jenna would like to go to the boards with him, she's vowed to never fall for a jock-even one as hot as Ty.

Ty, intrigued by the beautiful bar owner, becomes a regular. He senses that Jenna wants to do something more with her life. And as he gains her trust, the passion between them grows, as does Ty's insistence that Jenna should start living for herself. With his encouragement, Jenna starts to believe it, too…

But first, Jenna has to figure out what she wants, what she needs, who she loves, and if she has the passion and pride to take a shot at having it all-including Ty…
Taking A Shot is the third book in the Play by Play series by author Jaci Burton.  The main characters for this book are Jenna Riley and Ty Anderson.
Read one page then close the book. Swoon over the cover and imagine licking every drop off that cover models chest. Repeat.  Yep that is about how it went while I read this book.  Then I realized that if I ever wanted to enjoy the story I would have to actually read instead of drooling.
Jenna Riley is the youngest Riley child.  She is sister to the previous books characters, Mick and Gavin.  She is busy running the family owned sports bar after their father had a major heart attack.  While she enjoys her job at times, running a sports bar was never her dream.  After being surrounded by sports all of her life, the last thing she wants is to date anyone who is a sports fan.
Enter Ty Anderson.  We got to meet Ty in the second book in the series and I was glad to see him featured in Taking A Shot.  He is a pro hockey player and is attracted to Jenna.  He finds her piercings, tattoos and attitude sexy and wants to get know her better.  Unfortunately, since he is a pro hockey player, he gets shot down before he can even melt the ice around her heart.
I have to say that this was my least favorite book in the series even though I was anxious about Ty's story.  I loved Ty and everything about him.  I think the main problem I had with this book was Jenna.  I wasn't a fan of her.  What man isn't going to at least like one sport? I am sure they are out there, but I have never met one single guy who hasn't at least enjoyed on sort of sport — even if it is just one game a year.  I also didn't like how she kept thinking she had to put her dreams on hold and run the Sports Bar.  She had good management in place and the means to open up a separate business of a music bar.  The hold up was thinking she had to give up everything just to do this.  I also didn't like her being so back and forth with her feelings for Ty.
I will say this though–
Sex.
On ice.
Standing up.
On ice skates!
Whew! I wasn't sure if the ice was going to break beneath them because that scene was HOT.  I still enjoyed the book as a whole, but I wish the main character of Jenna could have been better. Ty deserved more than what Jenna gave him.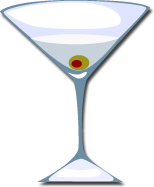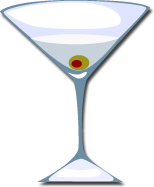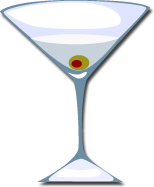 Okay book, but it left me wanting more!