The Angel
Series: The Original Sinners #2
Author: Tiffany Reisz
SUMMARY
(From Goodreads)
No safe word can protect the heart

Infamous erotica author and accomplished dominatrix Nora Sutherlin is doing something utterly out of character: hiding. While her longtime lover, Søren—whose fetishes, if exposed, would be his ruin—is under scrutiny pending a major promotion, Nora's lying low and away from temptation in the lap of luxury.

Her host, the wealthy and uninhibited Griffin Fiske, is thrilled to have Nora stay at his country estate, especially once he meets her traveling companion. Young, inexperienced and angelically beautiful, Michael has become Nora's protégé, and this summer with Griffin is going to be his training, where the hazing never ends.

But while her flesh is willing, Nora's mind is wandering. To thoughts of Søren, her master, under investigation by a journalist with an ax to grind. And to another man from Nora's past, whose hold on her is less bruising, but whose secrets are no less painful. It's a summer that will prove the old adage: love hurts.
MY THOUGHTS
The Angel is the second book in The Original Sinners series by author Tiffany Reisz.
Let me start by saying that I enjoyed the first book titled The Siren.  It surprised me and took me so far out of my comfort zone that I was thrilled to have enjoyed that ride.  When I started reading The Angel though, I was having a hard time getting into that mindset again.  It was dark, edgy and cringe worthy at times.  Certain scenes in this book had me picking my jaw up off the floor with shock.  I think the shock value is what made me give this book a higher rating than what I normally would.  After reading countless romance and BDSM books that are out in the book market today, this one blows them out of the water.  When a story can still shock me after many years of reading them, then the book definitely deserves the higher rating — whether I thoroughly enjoyed the book or not.
I think the main problem I had with this book was Nora for me.  I just couldn't connect with her like I did in the previous book.  I am not sure exactly why, but again it could have been my mindset at the time of reading.  The writing was amazing and the author did not disappoint with her effortless skill.  Author Tiffany Reisz will bring it all out in a book and most likely when we don't expect it.  I did enjoy the character of Michael.  Soren is still a character I can't bring myself to love.  He is creepy and still on my perv radar.
Overall, the book was amazing with writing and shock value.  Unfortunately I just couldn't get into our main character of Nora.  I am hoping whatever it was that bugged me in this book will resolve itself so I can enjoy the next book in the series like I did the first one.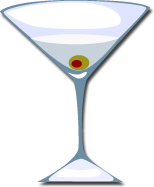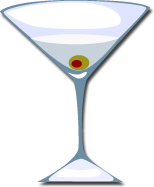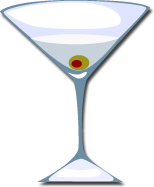 Okay book, but it left me wanting more!