The Boogie Man is My Friend
Author: Kathryn Ann Loving
SUMMARY
(From Goodreads)
Kathryn's book talks about today's decline of the family structure, the dysfunction seen among many children today, and a society that refuses to believe. Find out how to be more aware as a parent and learn what lurks out there waiting to prey on your child. There are no fancy terms, medical jargon, or textbook answers… just plain English, and many pages of sick cop humor. The words are hers and the content is real.
The Boogie Man is My Friend is not a typical read of mine.  I am not a fan usually of real life stories. Obviously, I read to forget real life — as do most readers.  Every once in awhile though, I escape from my usual reading "comfort zone" to try and find something entirely different to capture my interest.  So I decided to try this one out and sit down for an adventure of life.
That is exactly what I got in this book — life. Real life people. Not the 'shine' of everyday life, but the 'dull' or evil parts as well.  While the first part of the book was a little off paced to what I am used to, I did slide into the story fairly easy once I figured it out.  As the author would probably say, this is due to my "ed-u-ma-cation" of regular reads. If you read the story, then you know the definition of that word and how it relates.
There is humor that had me cracking up, but there is also deep and dark things that will go bump in the night as well.  She is honest and she will tell you flat out her experience's as a cop.  She doesn't sugar coat it either.  Parents will open their eyes to a different light after experiencing this read.
Still not sure if you want to dive into this read?  Well, I just so happened to have another friend read this book as well. JW actually read it before me and I wanted her to share her opinion as well.  Here is what JW thought of the book:
This book was an awesome read. I have read this authors  blog for years and was looking forward to the day she put out a book. I was not disappointed.
While I was expecting stories such as her blog contains, her book was much much more.
Kathryn was able to give us insight into the perverted criminal mind of sex offenders. In her author/cop way, she threw in many of the humorous stories from her days as a cop.
Kathryn gave us plenty of reasons to work harder at keeping our kids safe, but she also gives us plenty of tools to work with. I was impressed with the fact that she could toss in the cop humor to keep you from totally freaking out.
Anyone that has ever been concerned about sex offenders should read this book. We see this kind of stuff on a daily basis from the media, now we can see it from a cops point of view. She also gives us a glimpse of what it looks like from a victims point of view.
I've known the author for quite some time and was still surprised at the tidbits of information she gave about her time as an officer.
She also gives you a great deal of insight in to how all this affected her personal life and her family.
This book made me think, laugh, cringe, cry and try to better my thinking all at the same time. I walked away armed with information I didn't have before and the never ending question of, "How's Dave?".
Grab her book from Amazon and dive into the criminal justice system with the humor that only this author can dish out.
So now you have two opinions to think about in case you were wary of reading a book out of your comfort zone as well.
MY RATING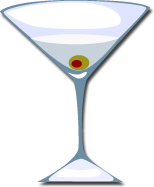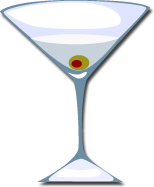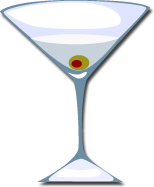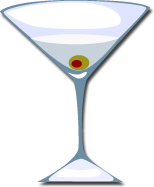 Very Good! I would recommend this book!