The Gamble
Series: Colorado Mountain #1
Author: Kristen Ashley
SUMMARY
(From Goodreads)
Nina Sheridan's on a timeout adventure in the Colorado Mountains. She needs distance from her clueless fiancé, distance to decide whether she wants to spend the rest of her life with a man who doesn't care enough to learn how she takes her coffee.

Arriving in a blinding snowstorm at the A-Frame she rented, she comes face to face with the most amazing man she's ever seen. Minutes later, when he kicks her out of his house, she goes head to head with him.

Beyond angry because she's flown half a world away to start her timeout adventure, not to mention her sinuses hurt, she heads back down the mountain and ends up in a ditch. Unable to extricate herself, she gives up, hopes for rescue and falls asleep in the backseat.

The next morning she wakes up in the amazing man's bed and she's sick as a dog.

Holden Maxwell spends days nursing her back to health and then he spends the next two weeks trying to convince her to take her Colorado adventure further, in other words, make it permanent and take a gamble on him.

Nina has a tough time fighting her attraction to Max, especially when it seems all Max's friends, her mother and stepdad and the whole town want them together and both she and Max get embroiled in the murder of Max's ex-friend and the town of Gnaw Bone's most detested resident – a man everyone has motive to kill, especially Max.
MY THOUGHTS
The Gamble is the first book in the Colorado Mountain series by Kristen Ashley.
First of all, if you have never read anything by author Kristen Ashley, you won't understand the addiction of her books.  For those of you who have, I am sure you know what I mean when I say that her books are like crack for book addicts.  Sometimes you are rolling your eyes and shaking your head at the story, but you just can't put the book down.  The Gamble was an addictive indulgence that helped ease my Kristen Ashley addiction.
Max is not a happy camper when he realizes that Nina is suppose to be renting his cabin for a few weeks.  When he is out of town for months on a construction job, he usually rents his cabin out for extra income.  When Nina refuses Max's offer of a refund and a gruff apology, she is mad and according to Max — cute.  What follows is both of them sharing his cabin, many disagreements, sexy times that were hot, a murder in town, a fast relationship, mystery, and tons of characters. (Wow look at the length of that sentence! I must have KA fever!)
As you can see by the above sentence, Kristen Ashley books always have certain characteristics that set them apart from other books.  With run-on sentences, weird dialect (usually with the male characters), repeated 'Yeah's' on almost every page, and hot male leads with the female leads giving as good as they get, you can't help but keep reading and needing to know what is going to happen. I think my only real complaint is the length of the book.  I think it could have been cut in half — with the murderer revealed sooner — and it still would have been just as great.
The Gamble was a great way to get my fix for her writing and I can't wait to continue in the Colorado Mountain series!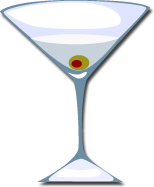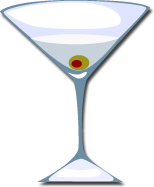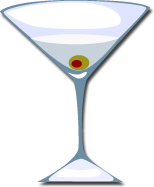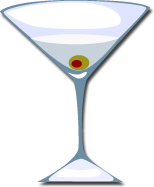 Very Good! I would recommend this book!