The Stranger, Just One Night Part One
Author: Kyra Davis
Genre: Erotica/Romance
ISBN: 9781476711102
Review E-Book Copy provided by NetGalley
SUMMARY
(From Goodreads)
Kasie knows who she's supposed to be. But one passionate night with a mysterious stranger will teach her who she wants to be. 

You should sleep with a stranger, her best friend whispers in her ear as they take to Vegas for one last pre-wedding fling. Despite her best intentions, when Kasie Fitzgerald enters the casino and sees him, a man whose tailored clothes belied a powerful, even dangerous, presence, she loses herself to the moment. Maybe it's the dress, much shorter than she'd ever normally wear, or the Scotch, but something makes her give herself over to him more completely than she's ever done with a man before.


It was supposed to be just one night. But right as she's thinking she wants more, he shows up in her office with an agenda. As the billionaire CEO of a company that's engaged her PR firm, his demands just became her reality…and he desires so much more than just some attention in the boardroom.
MY THOUGHTS
I am having problems writing this review not because of the writing from the author, but from a major plot point that irks me.  Why are the last few books I have read about one person cheating on another? I don't like this happening in real life and I certainly don't like it in my books.
Kasie is engaged to a man named Dave.  While Dave is orderly and not quite passionate in the bedroom area, he is stable and compatible.  When her friend suggests they go to Vegas, she also tells Kasie to have fling with a stranger.  I didn't find her friend to be to supportive and frankly a lousy friend for suggesting this.
Kasie meets Mr. Robert Dade at the Blackjack table.  They make a wager and Kasie loses.  She now must pay up by having a drink with him at the bar.  Things progress from the bar to his room and leads to a wild and passionate filled escapade.  After the deed is done, Kasie takes off and leaves him alone.
Upon returning to her regular life, she falls back into the role of nice and sweet.  She is not wild and doesn't like people getting the wrong idea about her.  Mr. Dade contacts her company and requests Kasie to work on his file.  When they meet to discuss the plans of the work she will do, Robert throws out how they are going to be doing it again.  He teases her through the meeting and she leaves.  When she shows up early for a regular meeting with his company, they do the naughty again in his office. She tells him this is the last time. She has just been out shopping for engagement rings with Dave.
This is where I couldn't read any further.  While the writing wasn't bad and the author did pretty well with the building of the story, I just couldn't continue reading about the affairs.  Kasie had plenty of chances to break it off with Dave, but she never says a word to him.  To me, cheating is wrong and I just didn't like reading about someone doing this.
If a reader doesn't mind escaping into the fantasy world for a bit that involves cheating, then by all means give this book a try.  The writing is good and the characters are just okay, but this is one story I just didn't love.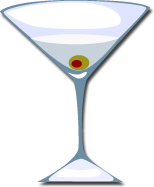 I did not like this book at all!
DNF