The Way to a Duke's Heart
Series: The Truth About the Duke #3
Author: Caroline Linden
Historical Romance
SUMMARY
(From Goodreads)
Charles de Lacey, Lord Gresham, is running out of time, running from his responsibilities, and running from love.

Destined to be a duke, Charles de Lacey has led a life of decadent pleasure, free of any care for propriety or responsibility. It comes as a terrible shock to learn that he might be stripped of everything, thanks to his father's scandalous past. He has no choice but to find the blackmailer who would ruin him—and his only link to the villain is a woman who may be part of the plot…

To save his fortune and title, he vows he'll stop at nothing—in fact, he's all too eager to unravel the beautiful, tart-tongued Tessa Neville. She intrigues him and tempts him like no other lady ever has. With only his heart to guide him, and keenly aware that his entire future is at stake, Charles must decide: is she the woman of his dreams, or an enemy in disguise?
MY THOUGHTS
The Way to a Duke's Heart is the third and final book in the Truth About the Duke series by author Caroline Linden.  The main characters are Charles de Lacey and Tessa Neville.
Charles is the oldest brother and the last one to fall in love.  He is also the brother who is known for being a scoundrel and bedding women without a care.  He could really care less about the family business and has now been handed over the job of finding out the truth and the blackmailer.  If he wants to secure the title of Duke of Durham, he needs to find out who has been sending the blackmail letters and proof that their fathers secret is found to be over with.  During his investigation of all this, he stumbles upon Tessa Neville in a small town.  He overhears about a letter arriving for her in a hotel from the man he is looking for.  While he tries to figure things out — and if Tessa is involved in the blackmail scheme — he finds himself falling in love with the outspoken and at times blunt bewitching woman.
After being tricked by a man before, Tessa Neville has sworn off men.  She is intellectual and could care less about society and the gossip the other ladies thrive on.  She would rather be reading or combing through accounting books for her family than deciding which ball to attend and what color dress is in style.  She finds herself in a small town to look at an investment opportunity for her brother and to see if it is profitable to invest in it.  She has no idea why the His Grace Charles de Lacey is showing an interest in her and her companion, Mrs. Bates.  She considers him to be indolent and just another handsome face.  What she discovers though is a man who enjoys her company, her mind, and eventually her body.
While the previous book is still my favorite in the series, I have to say that this one gave it a run for the money.  Charles — or Charlie — was sweet, fun and an all around gentleman.  While he has indiscretions he is not proud of, he loves the challenge that is Tessa.  When his usual charms doesn't work to catch her eye, he decides to approach her as just a fellow friend.  This friendship evolves into something more and Tessa is the one who can help him solve the mystery of the blackmailing scheme.
Each character in this series has been a delight to read about.  I enjoyed the suspense and mystery of who it could be that was spreading the rumors.  I loved the discovery of the blackmailer and the reasons behind it.  I also loved how the author's voice sucked me into the courtship of each couple while not overpowering the reader with too much detail and narration.
If you haven't started this wonderful series, you are truly missing out on the great journey.  Even though this book could be read as a stand alone novel,  I do recommend reading the series from the first book to get all of the details into the drama and mystery of the who-done-it.  Now if I can just convince the author to give Mrs. Bates a book!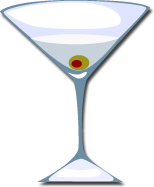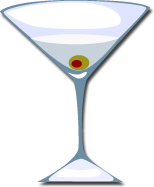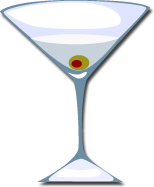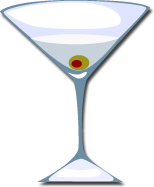 Very Good! I would recommend this book!