Under His Roof
Series: Under His Roof #1
Author: Sadey Quinn
SUMMARY
(From Goodreads)
Rachel has had great success in her career, but in the meantime has inadvertently shunned her friends and family from her life. So she seeks the help of a professional disciplinarian to provide her with 'motivation' to be kind.

David, the professional disciplinarian, has given up on trying to have a relationship. He's not willing to break his self-made protocol and hit on a client, but he's equally unwilling to have a 'vanilla' relationship. He needs to be in charge.

What will happen when the unlikely pair meets?

This is a NOVELLA, not a full length novel. Expect about 30,000 words, or half the length of a typical romance book. 
MY THOUGHTS
Under His Roof by Sadey Quinn is the first book the Under His Roof series.
Hmmm…How to put my feelings into words for this read.  That is the problem I am having.  While this book doesn't go into graphic scenes of sex, it does involve the elements of Dominance and Submission with it being about spanking.  I think my main problem with this book was that I was thinking it was going to be a regular erotica featuring smut, smut, and more smut.  I went in thinking it was going to be the usual read of a new D/s relationship.  Instead, it is focused on spanking as a disciplinary thing instead of a sexual thing.
A good spanking in a erotic read is okay.  I can handle that.  What I can't handle — or even comprehend in my brain — is the need to be treated like a two year old receiving a punishment of spankings and being forced to stand in a corner.  I just don't understand the dynamics of how this can be a release or in any way helpful as an adult.  I am sure there are people out there who enjoy this, but it is definitely not something I would want.
The other problem I had with this book — and I have noticed that other reviewers had this feeling as well — is that David just takes and takes, but Rachel never gets much in return.  She submits to him for the spankings.  She submits to moving in with him after a matter of hours together.  She also submits to his general rules of living together.  What did David have to do?  Just be allowed to show his caveman mentality of 'do as I say'.
In short — which this read was rather short — it is a series that I don't see myself continuing.  While the author does get props and an extra rating for flow and style of writing that wasn't too bad, this type of read is just not for me.
MY RATING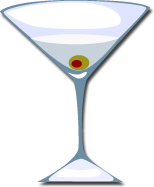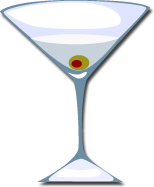 If the library doesn't have it, don't worry about reading it!