Vacant
(Adult Version reviewed)
Author: Evelyn R. Baldwin
SUMMARY
(From Goodreads)


Ethan Parker gets up every day, surviving the only way he knows how—alone. Orphaned as a child and forced into the child welfare system, he knows better than to depend on anyone but himself. He's learned trust is a word used all too often, but rarely earned. Ethan believes that his best chance for maintaining a simple and solitary existence is to live by a simple mantra: Don't get involved. Keep things simple. Take care of yourself! 

When a young woman moves in next door, Ethan is forced to reevaluate his beliefs. He tries to keep his distance, but his new neighbor's infectious smile and outlook on life leave him struggling with the decision of living the life he knows, or taking a chance on the unexpected. As Ethan develops a relationship with his new neighbor, Emily, he realizes nothing is simple and learns that life is about more than just surviving… it's about living.

**This version contains sexual content only suitable for adult audiences.
I am reviewing the Adult Version of this book but there is also a clean version for the young adult crowd.  Vacant by author Evelyn R. Baldwin was a book I heard about on another blog and it sounded interesting to me.  When I purchased it at $3.99, I forgot to check out the page numbers like I usually do when purchasing e-books.  I am a firm believer that if your book is a short story/novella that is coming in under 100 pages, then the price should be no more than $1.99.  This is a personal decision, but I was a little bit disappointed in myself for not realizing that I paid $3.99 for a book that only came in at 85 pages according to Amazon.
**personal rant over…on with the review**
I have to say that I really enjoyed this short story.  I loved how Ethan came from a hard life but still had the compassion and love in his heart still to take in Emily when she was needing it.  I liked the slow build-up of their romance and the way the pace was in it.  Even though it was short, and the characters grow from months to years even, I think if the author had made this longer it would have been just words to fill the pages to make a word count.  The only part that felt rushed was the last two or so chapters.  I know that short stories need to wrap up fairly quickly, but the rushed ending was like a sprint for the finish line to make the reader happy after all the good we just read earlier.  Again, this was the adult version with their being adult like scenes of sex.  I am assuming that in the clean version, the author might have reworked those scenes or possibly cut them out.  I am not sure which so be prepared when you purchase to get the one that you prefer.
Even though the ending wasn't what I would have wanted lengthwise, I still thought this book was written wonderfully.  The author has a great voice, one that kept me interested and wanting more.  I am currently eyeing a few of her previous works for future reads, but I am hoping they will be longer so I can enjoy it for a longer amount of reading time.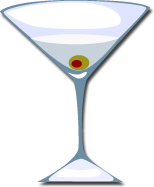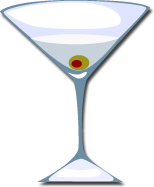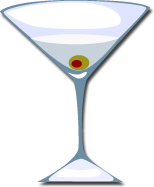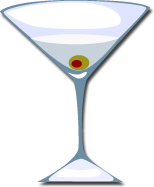 Very Good! I would recommend this book!