Shot Through the Heart
Author: Niki Burnham
Source: Author Submission
Genre: Young Adult
Publisher: Summer Road Press
 (December 1, 2011)
ISBN-13: 978-0984706914
SUMMARY:
At Eastwood High, love is a battlefield. * * * From the RITA-Award winning author of ROYALLY CRUSHED and SCARY BEAUTIFUL, an all-new romantic comedy! 


Two guys, two girls, two thousand dollars, and one epic water gun battle. 


Senior year? It's all about Senior Assassin, a yearly water gun tournament where the last team standing receives a cool two grand. Connor wants nothing more than to split that prize with his best friend, Josh. When their mission is put in jeopardy by Molly–thanks to her crush on Connor–Josh comes up with a plan to thwart her, one that involves his sister, Peyton… 


Peyton's deepest desire is to score entry to MIT. She's working her tail off to achieve her goal, but when she's dragged into Connor and Josh's water gun tournament, their antics threaten to leave her high and dry. As Peyton's forced to choose between chemistry class and chemistry with Connor, will the super student and the super athlete discover they have more in common than they imagined? 


One thing's for certain: When Connor, Peyton, Josh, and Molly load their weapons, someone's bound to get shot through the heart.
MY THOUGHTS:
Every once in awhile, I love a quick and uplifting read to get me through reading slumps.  When the author sent me this book for review, I knew it would help out in the laughter department and give me that feel good feeling I enjoy with contemporary books.  What made it even better was that it was young adult and the cover put a smile on my face before I even started reading it.
The book is told from several points of view.  That in itself was fun because we got to read what each character was thinking and feeling.  With winning the prize of $2000 being one of the main plots of the story, you shouldn't expect anything else except fun, sweet romance and lots of snickering at the characters personalities.
While the book was fun and kept me reading straight through until the end, I couldn't help but wonder at how much a reader will expect from the book.  Fun and laughter? Yes.  A compelling plot point that has mystery? No.  What I can say is that it will lift your mood while reading about the characters and you too might find yourself smiling by the last page!
MY RATING: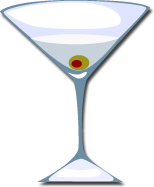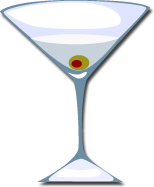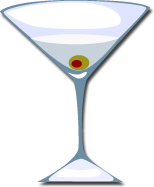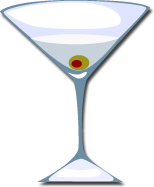 Very Good! I would recommend this book!
*I received this book free of charge in exchange for an honest review*