Sin Undone
A Demonica Novel #5
Author: Larissa Ione
Source: Personal Purchase
Genre: Adult Paranormal Romance
Publisher: Grand Central Publishing
 (August 24, 2010)
ISBN-13: 978-0446556811
SUMMARY:
HER TOUCH IS DEADLY 
As the only female Seminus demon ever born, master assassin Sinead Donnelly is used to being treated like an outcast. She spent decades enslaved, and now vows she'll die before she'll relinquish her freedom again. Then Sin's innate ability to kill her enemies goes awry: She creates a lethal new werewolf virus that sparks a firestorm of panic and violence. 
HIS HUNGER CAN'T BE DENIED 
Half-werewolf, half-vampire Conall Dearghul is charged with bringing in Sin to face punishment for the plague. And she's no stranger: He's bound to her by blood, and the one sexual encounter they shared has left him hungering for her raw sensuality. Worse, Sin is the underworld's most wanted and Con soon learns he's the only one who can help her…and that saving her life might mean sacrificing his own.
MY THOUGHTS:
Oh my goodness! This author sure knows how to keep a reader engaged in a story!  After finishing the last book in the series, I was anxious to find out how Sin was going to adjust to not only having more siblings, but she was going to have to deal with being the only girl as well.  On top of that, she is also the new leader of an assassination team.  Talk about having too many things on your plate at once.  Add in a very sexy dhampire, and a horrendous disease, stir until boiling over and you have Sin Fever that can be taken several ways!
When Sin unknowingly unleashes a disease that is threatening the werewolf community and it is wreaking havoc on the whole demon world.  Con, who is half werewolf / halfvampire, must try and figure out a way of stopping the virus while trying to keep Sin from being killed.
After Con has sex with Sin after a bet, they both try to put on the front that they despise each other.  They loathe working together but they both feel the sexual tension that is building between the two.  Con also has to fight the fact that he is getting addicted to Sin's blood which could send him over the edge as well.
I so enjoyed this book.  I might have to say that it is possibly my second favorite of the series only because Wraith's book is still my favorite.  He will always hold that number one spot I think.  This book though, I found myself  laughing, cheering, and crying right along with the characters.  There were so many emotions that I went through due to this story that just proves the wonderful skill that the author has with her writing.  This was the last book in the series, as far as I know, but I do understand that she has a spin off series that intertwines with the Demonica Series.  We are even introduced to a few characters that are going to be portrayed in the spin off in Sin Undone.  I personally can't wait to dive into those stories as well. What a ride these books have been and one I don't want to stop!
MY FAVORITE QUOTES:
"Sort of. I can feel the arrangement of the virus or bacteria or whatever. And once I learn it, I can replicate that specific disease." She shot Conall a smirk. "Khileshi cockfire is a favorite."
Wraith laughed. Conall paled. Eidolon looked at her like she was responsible for every case of the excruciating, dick-shriveling venereal disease he'd ever treated. The guy was so freaking uptight he probably starched his freaking underwear.
"Yeah, I need sex or I die. So stop with the obnoxious chaperone shit, because I really don't want you anywhere nearby while I'm doing it, and I don't think you want that either."
She gave them the sweetest smile.
"And know that the second you're gone, I'm going to ride Con until he begs for mercy."
Eidolon sighed. Shade swore. And Con muttered something that sounded strangely like "Mercy". 
"Kiss me again without my permission, " she whispered against his lips, "and I'll geld you and sell your balls to a Ruthanian specialty meats shop. Understood?"
"You won't do that," he whispered back. "You'd miss them too much."
Sin snorted and made the blade disappear into her pocket as she stepped back.
"Men are always overestimating the worth of their genitals."
~Sin to Con
MY RATING: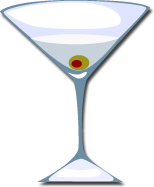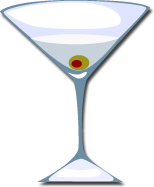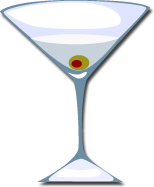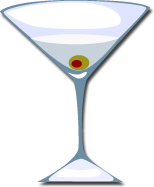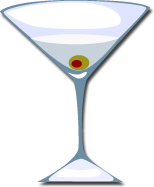 Outstanding book that will stay on my bookshelf for rereading!