Slide
Author: Jill Hathaway
Source: Amazon Vine
Genre: Young Adult Paranormal
Publisher: Balzer + Bray
 (March 27, 2012)
ISBN-13: 978-0062077905
SUMMARY:
Vee Bell is certain of one irrefutable truth—her sister's friend Sophie didn't kill herself. She was murdered. 


Vee knows this because she was there. Everyone believes Vee is narcoleptic, but she doesn't actually fall asleep during these episodes: When she passes out, she slides into somebody else's mind and experiences the world through that person's eyes. She's slid into her sister as she cheated on a math test, into a teacher sneaking a drink before class. She learned the worst about a supposed "friend" when she slid into her during a school dance. But nothing could have prepared Vee for what happens one October night when she slides into the mind of someone holding a bloody knife, standing over Sophie's slashed body. 


Vee desperately wishes she could share her secret, but who would believe her? It sounds so crazy that she can't bring herself to tell her best friend, Rollins, let alone the police. Even if she could confide in Rollins, he has been acting off lately, more distant, especially now that she's been spending more time with Zane. 


Enmeshed in a terrifying web of secrets, lies, and danger and with no one to turn to, Vee must find a way to unmask the killer before he or she strikes again.
MY THOUGHTS:
This had an interesting summary and had me anticipating the story I was about to dive into reading.  While I enjoyed the book — enough to recommend it to everyone — there were a few problems I had with it that I think the readers should be aware of.
I loved the concept!  Vee has the ability to 'slide' into someones body when she least expects it.  All she has to do is touch something that someone has had in their possession and she slips into them briefly.  Sometimes she witnesses boring stuff, romantic stuff and this time she witnesses murder that has been ruled a suicide.  Vee is the only one who knows that her sisters best friend didn't commit suicide.  She witnessed it from the killers perspective but no one will believe her if she tried to explain.  She is determined to try and figure out who did it and find a way to bring justice to her sisters best friend.
While I everything I mentioned above was great to read about, a few things stuck out as needing a little work in the story.  For one, at times I felt it to be a little reminiscent of early years young adult books.  Just some of the phrases that Vee would use and even some of her actions seemed a little out of character.  Another problem I had was the relationship between Vee and Rollins.  The author had plenty of chances to elaborate on their growing friendship and give the reader better glimpses into how Rollins really felt about Vee.  I didn't like how he was rarely around her through the book and in turn it made it feel like a forced connection.  I couldn't bring myself to enjoy a blossoming romance between the two friends when they hardly had any private time for it to grow.
As for the character of Zane the author leaves an aura of mystery around him.  He is the new hot guy in school but for some reason he is interested in Vee.  While I could see these two as a couple since they spent quite a bit of time together, the author does leave enough mystery to him that keeps you guessing about his true motives.
With the small clues that the author drops about Zane, Rollins, Vee's family and friends along with a teacher who might have questionable intentions, the author does intertwine many plot angles to leave the reader guessing.  While I really did like the book,  some of the things I mentioned above keeps me from giving it a better rating.  Great for teens to pick up and give a try, but not one that made a huge impression on me.
MY RATING: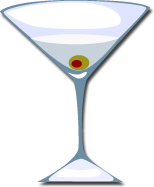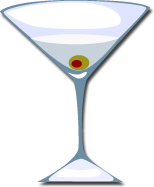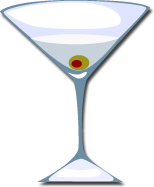 Okay book, but it left me wanting more!
*I received this book free of charge in exchange for an honest review*