Some Girls Bite
Chicagoland  Vampires #1
Author: Chloe Neill
Source: Personal Purchase
Genre: Adult Urban Fantasy
Publisher: NAL Trade (April 7, 2009)
ISBN-13: 978-0451226259
SUMMARY:
Sure, the life of a graduate student wasn't exactly glamorous, but it was Merit's. She was doing fine until a rogue vampire attacked her. But he only got a sip before he was scared away by another bloodsucker-and this one decided the best way to save her life was to make her the walking undead.


Turns out her savior was the master vampire of Cadogan House. Now she's traded sweating over her thesis for learning to fit in at a Hyde Park mansion full of vamps loyal to Ethan "Lord o' the Manor" Sullivan. Of course, as a tall, green-eyed, four-hundred- year-old vampire, he has centuries' worth of charm, but unfortunately he expects her gratitude- and servitude. But an inconvenient sunlight allergy and Ethan's attitude are the least of her concerns. Someone's still out to get her. Her initiation into Chicago's nightlife may be the first skirmish in a war-and there will be blood.
MY THOUGHTS:
I had heard so many mixed reviews on this series that it took a long time to convince myself to read it.  When I finally decided to commit to the series, I dove into the Chicagoland Vampires with excitement.  I wanted to read them and come to my own conclusions about this story. Now that I have finally read the first book, I can see the appeal that other readers have had for the series.
Merit is attacked by a vampire while walking home from her job at the local University.  The vampire gets distracted during the middle of the attack and Merit is left half dead with her throat torn apart.  Ethan, who happens to be the Master vampire of Cadogan House, appears and changes her into a vampire without her consent.  While they always try to have a human consent to the transformation, Merit is unable to voice her opinion on it because she is too close to death.  After days of transforming, she is returned home that she shares with her best friend Mallory and told to read the handbook in becoming an Initiate of Cadogan House. Merit is not pleased to have become a vampire, but she also realizes she will need to come to terms with it.  Once she has, she also needs to make a choice in joining Ethan and his House, or risk striking it out on her own by becoming a Rogue.
This novel was slow going for me.  In my opinion, Merit took too long to come to terms with her new found life of vampire.  She is suppose to be strong and such, but to me she came across a little too weak.  I wanted her to just accept it and move on.  Another thing I didn't really like about Merit was her hatred for Ethan in the first place.  She hated him from the get go and never really gave him a chance considering he saved her life.  Agreed, he might have had ulterior motives, but she didn't give an inch in her hate for him.  Yet, later in the story we are suppose to believe she is attracted to him but never attempts to let go of the anger.
The side characters in this story were the best part of this series.  I would rather read more about them than read about Merit.  I loved Carter, Mallory, Jeff and Morgan.  I am curious to learn more about Carter's secrets, Mallory's growing magic, Jeff's flirting and shifting world, and of course I would love to have more sexy times with Morgan who is in a separate House that is courting Merit now due to a debt being owed.
Overall it was an okay start to a series that has potential to be great.  I am looking forward to how everything that is revealed in this book is going to be played out in the future books of the series.
MY RATING: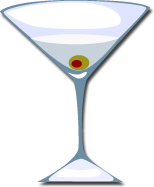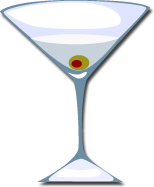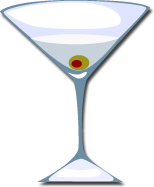 Okay book, but it left me wanting more!