Spirit Bound
Vampire Academy #5
Author: Richelle Mead
Source: Personal Purchase
Genre: Young Adult Paranormal
Publisher: Razorbill
 (May 18, 2010)
ISBN-13: 978-1595142504
SUMMARY:
After a long and heartbreaking journey to Dimitri's birthplace in Siberia, Rose Hathaway has finally returned to St. Vladimir's—and to her best friend, Lissa Dragomir. It's graduation, and the girls can't wait for their real lives outside of the Academy's cold iron gates to finally begin. But even with the intrigue and excitement of court life looming, Rose's heart still aches for Dimitri. He's out there, somewhere. 


She failed to kill him when she had the chance, and now her worst fears are about to come true. Dimitri has tasted her blood, and she knows in her heart that he is hunting her. And if Rose won't join him, he won't rest until he's silenced her…forever. 


But Rose can't forget what she learned on her journey—whispers of a magic too impossible and terrifying to comprehend. A magic inextricably tied to Lissa that could hold the answer to all of Rose's prayers, but not without devastating consequences. Now Rose will have to decide what—and who—matters most to her. In the end, is true love really worth the price? 
MY THOUGHTS:
What can I say about Spirit Bound that hasn't already been said?  While I agree with some points other reviewers have made, I found myself also disagreeing with some of them.  Yes, some of the characters pulled a role reversal with personalities in this book, but at the same time many of them just progressed and matured.  While I am still a big fan of Dimitri,  I can also see the appeal of Adrian as a perfect love match.  Would I place him with Rose?  Maybe not, but it did add a little to the book.
Rose is determined to find out if it is true that you can bring back someone from turning Strigoi.  While she is still set on figuring out that mystery, she also decides to try and move on with Adrian.  Adrian has been patient with Rose and given her time to process everything she learned on her journey.  In this book I felt we got to see the real Adrian and the emotions he feels for Rose seem to be genuine.  Did I agree with Rose starting a relationship with Adrian while she was still harboring feelings for Dimitri? No, but I can accept the fact that she was trying to move on the best way she knew how.
But we must not forget that Dimitri is still out there.  Rose failed in killing him and now he will move mountains to find her and finish what they started.  What I enjoyed about this story arc was the fact that the author didn't make us wait until the end of the book.  We actually got to find out if the 'magical cure' would work about halfway through the story.  Even though this happens early on,  the author still didn't give the reader what they wanted.  Yes, the author loves to torture the reader by holding off on things.  There were many times I wanted to yell, cry and scream with frustration.  There were plenty of WTH moments involved with this book.
The ending was something I did not see coming!  Seriously Ms. Mead?! Do you enjoy torturing us?  All I have to say about it is that the author better give the reader some well deserved rewards for having to endure everything that we have read so far.  Will she give us a happily ever after?  Will Dimitri and Rose find their way back together? Will Lissa finally get what she is entitled to in the Royal Court?  The readers will have to wait and see.  Personally, this series is one of the best I have read in a long time! Bring on the finale, because I am ready for my emotions to quit riding the roller coaster!
MY FAVORITE QUOTES:
"I've given up on you…Love fades. Mine has."
-Dimitri to Rose
"Yeah, that's exactly what I want. To help my girlfriend get her old boyfriend back." He turned away again, and I heard him mutter, "I need two drinks."
-Adrian to Rose
"What are you, Rose Hathaway? Are you real? You're a dream within a dream. I'm afraid touching you will make me wake up. You'll disappear."
-Adrian to Rose
MY RATING: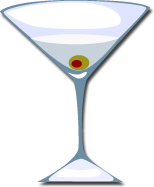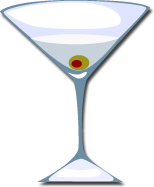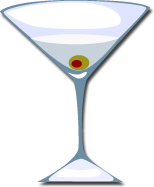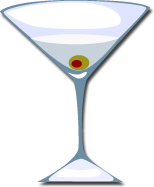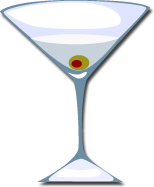 Outstanding book that will stay on my bookshelf for rereading!