Stranger
Author: Megan Hart
Source: Personal Purchase
Genre: Adult Erotic Romance
Publisher: Spice
 (January 1, 2009)
ISBN-13: 978-0373605279
SUMMARY:
I pay strangers to sleep with me. I have my reasons… 


But they're not the ones you expect. For starters, I'm a funeral director taking over my dad's business. Not exactly the sort of person you'd expect to fork over cash for the lust and urgency only live, skin-to-skin contact can create. Looking at me, you wouldn't have a clue I carry this little secret so close it creases up like the folds of a fan. Tight. Personal. Ready to unravel in the heat of the moment. 


Unsurprisingly, my line of work brings me face to face with loss. So I decided long ago that paying for sex would be one of the best (and arousing) ways to save myself from the one thing that would eventually cut far too deep. 


But Sam was a mistake. Literally. I signed on to "pick up" a stranger at a bar, but took Sam home instead. And now that I've felt his heat, his sweat and everything else can I really go back to impersonal? 
Let's just hope he never finds out about my other life…
MY THOUGHTS:
After reading Dirty by author Megan Hart, I was craving another gritty and dark erotica from her.  This author has a way of digging deep into a flawed character and bringing out a story of survival, sex, and romance.  Stranger fits perfectly into those categories mentioned, and keeps the reader craving even more.
Grace works in funeral home that has been in the family for years.  After her Father goes into retirement, she is the only family member willing to take on the task of running the funeral home.  Obviously, working in a funeral home is bad on the mind.  She doesn't like having to experience the emotions that go along with her business.  So instead of dealing with loss and such, she focus' her emotions into having sex with strangers.  Grace feels that if she has sex with strangers, emotional attachment won't be a problem and she won't have to face the death of a partner later in life.  She is detached and doesn't want to feel the loss of losing someone she loves.  So far this has always worked, but then she meets Sam at a bar.  She hooks up with him thinking he is one of the 'strangers' she pays for sex.  Of course, Sam isn't that person and has no clue that Grace lives this lifestyle.  After parting ways, Grace thinks that is the last time she will see Sam.
While I did enjoy the plot and story, I wasn't a huge fan of Grace.  I just couldn't connect with her like I did with the other characters.  I really did enjoy how the author brought back previous characters from Dirty, and enjoyed how they connected into the story line with Grace and Sam.  I did feel that Grace's Father was a little too nosy for his own good and needed to step back a few times.  He really needed to let Grace handle things herself and realize that she is a grown woman.  Sam was enjoyable but not present enough in the book to be fully captivating.  When he did appear on the pages, he stole the scene every time for me.  I just wish he would have been around a little more than what the author offered.
While I didn't think this book was as great as Dirty, I did find myself devouring it just as fast.  I needed to know how the book was going to play out and what would happen between Sam and Grace.
MY RATING: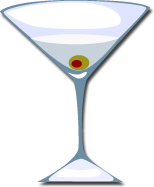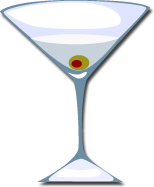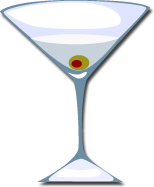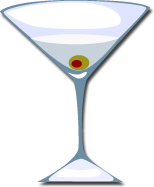 Very Good! I would recommend this book!