Strip Search
Sexy Capers #2
Author: Shayla Black
Source: Personal Purchase
Genre: Adult Suspense/Erotica
SUMMARY:
To nail a Mafia kingpin, Mark Sullivan goes undercover as a male stripper in the mobster's Vegas club. He's got the body to pull it off–and to stir the wildest g-string fantasies of the club's beautiful owner.
MY THOUGHTS:
I am a huge fan of the works by Shayla Black.  Her books can be quite addictive when you are looking for an erotica to read with lots of sex and suspense.  I read the first book in this series over a year ago and finally got my hands on a copy of this one.  I don't know why it took me so long to buy it, but I decided to finally sit down and read it.
We are introduced to Mark — who happened to be the heroine's brother from the first book — when Rafe comes to him with info on how to take down a mafia ring.  He is sent to investigate a strip club owner and work undercover as a stripper to find the info the FEDs are needing.  The FEDs are not sure if the club owner named Nicki is involved in the money laundering or if she is innocent, but Mark needs to figure it out fast.  When he auditions for Nicki as a stripper,  the attraction is instant for both of them.  They are attracted to each other and have a hard time fighting it.  While Mark tries to gain her trust, he quickly realizes that he is falling in love with her.
I will say one thing — the author brought the sexy for this book.  We get read about some sexy romance, but I wasn't as thrilled with the plot or characters.  I was so disappointed with this one and that is hard for me to admit since I love this authors writing.  For one, Mark is suppose to be able to figure this stuff out faster but he couldn't even figure out the small clues that are left for him.  I for one, started figuring out who the bad guy was early on, while this so called detective was clueless.  Nicki was hot one minute, then cold the next and made her personality seem off.  I wanted to like her at times, but then I also wanted her to bring out that backbone she kept referring to.  Honestly, the characters of Rafe and Kerry reappearing in this book were more delightful than the reading of this book.  The story was choppy and at times when you would think the plot was going to heat up, it would turn to the couple having sex instead of some suspense that you are craving.
While I am glad that I finally sat down and read this book in the series,  I will say that this book is one of my least favorite by Shayla Black.  I am curious to know though if Nicki's sister will have a book in the series though, especially since the author leads us to believe that there might be more by the ending we are left with.
MY RATING: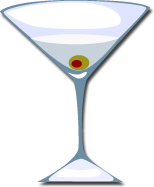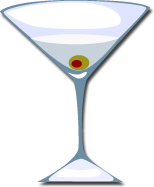 If the library doesn't have it, don't worry about reading it!