Tales From the Crib
Author: Jennifer Coburn
Source: Author Submission
Genre: Adult Fiction
Publisher: Kensington
 (February 1, 2008)
ISBN-13: 978-0758209832
SUMMARY:
Lucy and Jack are about to become parents.


Lucy is pregnant-and she can't wait to surprise her husband with the good news. But she's the one in for a shock when she discovers that Jack has some surprising news of his own. It seems he wants a divorce. At least he did, until he found out they were having a baby. Now he's convinced they should stay married and raise the baby together…as friends.


But will they stay husband and wife?


Only Lucy doesn't want to be just friends. Sure, their marriage has hit a rocky patch, but she still believes in happily ever after. Besides, she wants them to be a family. But she's agreed to give this kooky arrangement one year which means she has exactly twelve months to win back the heart of the man she married. Unless, of course, someone else shows up to sweep her off her swollen feet first.
MY THOUGHTS:
I really wanted to enjoy this book especially after reading the prologue and the opening chapter.  I laughed at the envisioned dinner Lucy was going to share with her husband and tell him the exciting new of her pregnancy.  Then the bubble burst and her reality dinner was much worse than she hoped.  The first chapter even had me laughing out loud at her therapist who decides to go into hiding and not return the couples calls because he just doesn't want to deal with their problems.  Seriously? Any time a therapist fires the patient, you know there is good reason and usually a good story behind it.
After the first few chapters though, the fun kind of wore off for me.  The book started to decline and hit bottom with no ladder of hope in returning to the top.  I really wanted it to, but it just didn't have the steam to keep going.  This book is definitely a chick lit book with witty dialogue, funny characters and no paranormal in sight, but it did lack something even if I can't put my finger on it.  It just seemed to stall for me.  It does have a good ending and it leaves the reader with the feeling of everything being wrapped up nicely.
If you are just looking for a quick chick lit read with lots of laughter and eccentric characters, then give this book a chance.  This might just be what the therapist ordered to get your funny bone laughing again.
MY RATING: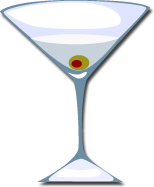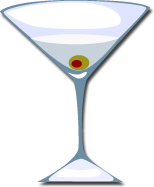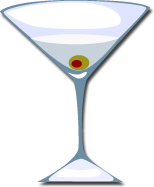 Okay book, but it left me wanting more!
*I received this book free of charge in exchange for an honest review*