Tempting the Best Man
Series:  The Gamble Brothers #1
Author: J. Lynn
(AKA: Jennifer L. Armentrout)
Source: Publisher
Genre: Romance
ISBN: B007WY7T7Y
E-Book Edition
SUMMARY
(From Goodreads)
Madison Daniels has worshipped her brother's best friend since they were kids. Everyone thinks she and Chase Gamble would make the perfect couple, but there are two major flaws in their logic. 1) Chase has sworn off relationships of any kind, and 2) after blurring the line between friends and lovers for one night four years ago, they can't stop bickering.

Forced together for her brother's wedding getaway, Chase and Madison decide to call a truce for the happy couple. Except all bets are off when they're forced to shack up in a tacky 70's honeymoon suite and survive a multitude of "accidents" as the family tries to prove their "spark" can be used than for more than fighting. That is, if they don't strangle each other first…
Yes, this is by an author well known for writing young adult books.  I was shocked to realize this and didn't make the connection until after I started reading it. Now granted, I haven't read her young adult books yet, but I hear she is an amazing writer.  So I decided to take a chance on reading her adult themed book.  This is the first in The Gamble Brothers Series with a new cover as well.
This book started out with promise.  Childhood friends who secretly have pined for each other into adulthood is a common plot within the Romance Genre world.  Who doesn't like a good romance with a couple who actually start out as friends and have been for a long time.  Even with the great plot though, the story did have its problems.
The main problem is the back story and the characters falling in the "miscommunication" trap.  I wish we could have had read about more of the childhood that Chase had to make him think he wasn't worthy of Madison.  We get a small piece here and there, but flashbacks would have been welcome in this story.  It would have filled out better and gave the reader a better understanding on how he shaped into the man he is today.
Again, the way writers solve the problem of finding a problem to create a story by using the age old "assuming instead of speaking" route.  This story could have been solved in half the amount of pages if the two would just talk instead of bickering and denying their attraction.  Of course, then we wouldn't have much of book, but it also wouldn't start to have our interest wane.  I started to get bored with the story, and if it weren't for the bickering between the two characters –or hilarious side characters–I would have probably put this book down sooner instead of finishing it.
I am hoping the author gets the groove for the next book in the series because it did have promise.  I am hoping we get a better glimpse into the Gamble Brothers history in the next book as well.
MY RATING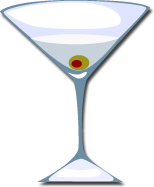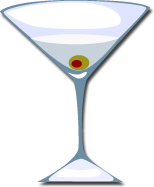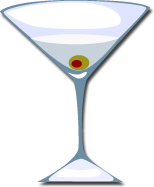 Okay book, but it left me wanting more!
*I received this book free of charge from the publisher in exchange for an honest review*