The Bro-Magnet
Author: Lauren Baratz-Logsted
Source: Author Submission
Genre: Adult Contemporary Romance
File Size: 757 KB
Print Length: 240 pages
Publisher: TKA Distribution
 (December 11, 2011)
ASIN: B006KYQ36U
SUMMARY:
Women have been known to lament, "Always a bridesmaid, never a bride." For Johnny Smith, the problem is, "Always a Best Man, never a groom." At age 33, housepainter Johnny has been Best Man eight times. The ultimate man's man, Johnny loves the Mets, the Jets, his weekly poker game, and the hula girl lamp that hangs over his basement pool table. Johnny has the instant affection of nearly every man he meets, but one thing he doesn't have is a woman to share his life with, and he wants that desperately. When Johnny meets District Attorney Helen Troy, he decides to renounce his bro-magnet ways in order to impress her. With the aid and advice of his friends and family, soon he's transforming his wardrobe, buying throw pillows, ditching the hula girl lamp, getting a cat and even changing his name to the more mature-sounding John. And through it all, he's pretending to have no interest in sports, which Helen claims to abhor. As things heat up with Helen, the questions arise: Will Johnny finally get the girl? And, if he's successful in that pursuit, who will he be now that he's no longer really himself? THE BRO-MAGNET is a rollicking comedic novel about what one man is willing to give up for the sake of love.
MY THOUGHTS:
Author Lauren Baratz-Logsted is an author who never fails at giving a wonderful read.  Whether it be young adult themed such as Crazy Beautiful, or adult contemporary like The Bro Magnet, I always know it is going to be a great read full of emotion.  After reading the review of this book by Fiction Vixen,  I just knew I had to read and review this book.  Seriously, FV never lets me down on recommendations, and frankly, the author has never let me down either.  So when I received a copy for review, I stayed up late reading the fun —  and at many times hilarious — adventure of Johnny finding true love.
Think about it for a minute.  Most romance books on the shelves focus on the women finding true love.  It is usually a given since women are the main readers of romance.  When I read the blurb and it was about a guy who was actually looking for romance I jumped for joy at seeing how it was going to be written.
What is a guy to do when the moment you are born, you realize you are going to be cursed at never finding love? Seriously, when you read about the day he was born, you can't help but laugh and think that poor boy!  Either he would turn out with a complex for being a guy or embrace it and be a wonderful man.  The only downside is if you turn out to be the all around great guy, you seem to make a bunch of girls as friends and less romantic relationships with them.  We get to see flashbacks of his life and finally make it to the present with him in his thirties.  When he meets Helen though, he really wants to make a relationship with her work.  The only problem is that he needs help from his friends to basically give him a makeover.  He likes his beer, sports and backwards baseball hats, but he is also a warm, funny and all around great guy.  When you get a supporting cast of side characters who come to his rescue, you will laugh, cry and sometimes both at the same time.  Of course, then we have Helen who is trying to be something different for Johnny as well.  As they both struggle to impress the other with what they think each one of them would like, you can't help but laugh and hope they will both come to their senses and just be themselves.
There was so many times I laughed in this book that narrowing down some favorite quotes was extremely difficult. Trust me in the recommendation of buying this book.  You will not be disappointed in the writing and I can guarantee much laughter from beginning to end.
MY FAVORITE QUOTE:
"So," she says slowly, reviewing my case item by item, "you like ice holes, sinkholes, peepholes and blowholes?"
I nod.
"But not loopholes?"
I nod again.
"Hole this, hole that – even when I'm determined not to just be myself, I'm such an asshole. I just can't help it." 
MY RATING: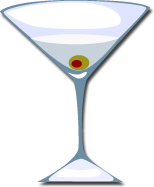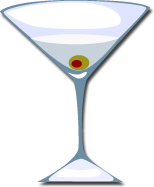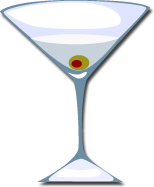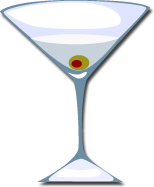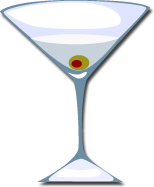 Outstanding book that will stay on my bookshelf for rereading!
*I received this book free of charge in exchange for an honest review*