The Chase
Fast Track Series #4
Author: Erin McCarthy
Genre: Adult Contemporary Romance
Source: Personal Purchase
ISBN: 9780425240144
SUMMARY
From Goodreads


Kendall Holbrook is determined to make it to the top, even with the challenge of being a woman on the male-dominated racing circuit. She doesn't have time for romance- especially not with racing rival Evan Monroe, the man who nearly crushed her dreams years ago. Forced into meeting up with him, Kendall is experiencing all those old feelings again- and she can't deny that they still have more than enough chemistry to set fire to the track.
After getting dropped by his biggest sponsor, Evan is watching his racing season go up in flames. Now, the only replacement available is completely humiliating: a co-sponsorship for his-and-her deodorant with Kendall Holbrook- the girl who once broke his heart. Acting like Kendall doesn't still get him all hot and bothered is bad enough, but the biggest challenge awaits him on the track- where Evan has to decide if a second chance at love is more important than making it to the finish line…
What can I say about this series that I haven't already said?  I am loving the characters and was waiting anxiously to read about ladies man Evan Monroe.  He is funny, sexy, and charming as hell and I wanted to see who the author was going to pair him up with.  I hoped the author was going to pair him up with someone just as strong and funny as he was.  Evan needed someone equal to him to keep him in line and I didn't want to be disappointed.
Kendall and Evan dated years ago and were in love with each other.  When a misunderstanding caused them to break up long ago, they each went on to their separate lives in the hopes of finding love again.  Neither one of them could get over the other though and they are quickly thrown into partnering up for sponsorship.  Kendall is wanting to prove to everyone that she can be a race car driver just like any man and she has had to deal with the torment and teasing from others because of it.  Evan thinks it is great that she is living her dream of racing and the two finally clear the air about their break up years ago.
While I enjoyed the romance between the two, I didn't enjoy how the author took the path she did with Evan's racing.  While the path did help for the ending of the book, I was just disappointed with the outcome. I wanted a turn around for him in racing, but it never came.  I also didn't like how the author threw in the proverbial wrench in the relationship with Sara.  I think the author could have skipped that part and still made a different decision in creating a climatic finish.  It is left unresolved and I am hoping it is explained in the future books for the readers.
Again, not one of my favorites in the series, but one that kept me interested enough to keep on reading the series.
Tuesday didn't sound offended, but Kendall still felt guilty that she had implied she couldn't trust Tuesday.  "I know.  You are a good friend, and I'm damn grateful to have you around to keep me sane.  But I don't want to be the biggest news to hit stock car racing just because I have a uterus."
"I don't think it's your uterus most men are concerned with.  It's your vagina.  Va-jay-jay. Your man hole."
–Kendall and Tuesday, page 5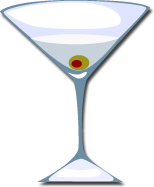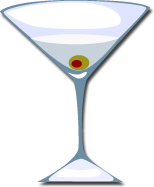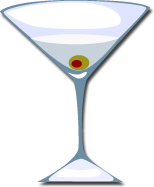 Okay book, but it left me wanting more!