The Lost Code
Series: The Atlanteans #1
Author: Kevin Emerson
Genre: Young Adult
Source: Amazon Vine
ISBN: 9780062062796
SUMMARY
(From Goodreads)
What is oldest will be new, what was lost shall be found.

The ozone is ravaged, ocean levels have risen, and the sun is a daily enemy.

But global climate change is not something new in the Earth's history.

No one will know this better than less-than-ordinary Owen Parker, who is about to discover that he is the descendant of a highly advanced ancient race–a race that took their technology too far and almost destroyed the Earth in the process.

Now it is Owen's turn to make right in his world what went wrong thousands of years ago. If Owen can unlock the lost code in his very genes, he may rediscover the forgotten knowledge of his ancestry . . . and that "less-than-ordinary" can evolve into "extraordinary."

Kevin Emerson's thrilling novel is Book One of the Atlanteans series–perilous adventures in a grimly plausible dystopian future, fueled by high-stakes action, budding romance, and a provoc-ative question: What would you do if you had the power to save humanity from its own self-destruction?
MY THOUGHTS
I have read many books in the Adult Genre featuring the mystery of Atlantis or at least has some sort of premise of Atlantis in the plot.  So when this book appeared in my review list, I decided to give it a go and see how it would fare in the Young Adult Genre.
While I enjoyed the book and the character of Owen,  I did find the book lacking in some ways.  To me, it seemed that the other characters dragged the book down.  I couldn't bring myself to enjoy them that much.  It wasn't any one particular thing about them, it is just what it is.  I loved the lore and mythology that is included with the book.  I actually learned a few things while reading it.  The story does start off slow and you really have to commit yourself to the book to get the pay off at the end of it.  I think it is because the world needed to be established and it brought the story down in that regard.  Now that I have finished the build up, I am hoping that the next book in the series will take off at a better pace.  This is the one thing about new series that authors have to learn to balance out for the reader.  Too much info in the first book could lead to boredom and not enough can leave the reader confused.  A delicate balance that I hope is figured out by the next book.
While this wasn't my favorite book,  I did enjoy the fresh take on the plot.  Mythology mixed with modern day and add some dystopia makes a great new series for the young adult genre.  One to keep my eye on for future installments while hoping it gets better with book two.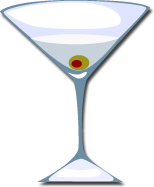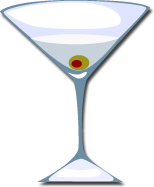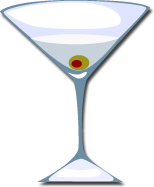 Okay book, but it left me wanting more!
*I received this book free of charge in exchange for an honest review*