The Marriage Bargain
Series: Marriage to a Billionaire #1
Author: Jennifer Probst
Genre: Contemporary Romance
Source: Personal Purchase (ebook)
SUMMARY
(From Goodreads)
A marriage in name only…

To save her family home, impulsive bookstore owner, Alexa Maria
McKenzie, casts a love spell. But she never planned on conjuring up her best friend's older brother—the powerful man who once shattered her heart.

Billionaire Nicholas Ryan doesn't believe in marriage, but in order to inherit his father's corporation, he needs a wife and needs one fast. When he discovers his sister's childhood friend is in dire financial straits, he's offers Alexa a bold proposition.

A marriage in name only with certain rules: Avoid entanglement. Keep things all business. Do not fall in love. The arrangement is only for a year so the rules shouldn't be that hard to follow, right?
I put off purchasing this book because of all the hype around it.  I am not a huge fan of marriage for money usually, and I just didn't want the disappointment when I read it.  Now, I am kicking myself in the rear wondering what the heck I was thinking!
When Alexa finds herself needing money to help save her family from losing their home, she casts a spell to find Mr. Right.  While she isn't so sure it will turn out the way she is hoping, she did try to put in specific details on what she is looking for in this man.  One of the main things is money to help her family.  It is the only reason she is even attempting to do this.
Nicholas Ryan is rich and a loner.  He doesn't do commitment and he doesn't want a family.  He is focused on his career and growing his business.  In order for him to inherit his father's business, he needs to get married.  His sister, who is friends with Alexa, decides to intervene and propose a solution for both.  What starts out as a contract of convenience, quickly becomes a battle of sexual wills.
Alexa lies to Nick and tells him that she is going to use the $150,000 for an expansion to her book store.  She doesn't want him to know the real reason she agreed to the contract.  Nick figures she is just out for money and doesn't think he will have any problem with Alexa wanting a commitment.  What they think will be an easy year of being married in name only turns out to be a heck of ride for the both of them.
I loved the writing of The Marriage Bargain and the dialogue of each character.  I loved how they bantered back and forth while trying to fight the attraction between each other.  While the plot is something that has been around in romance books for decades, Jennifer Probst brings the characters to life with her wonderful writing.  I am now anxiously waiting the next book in the series and have added this author to my auto-buy list!
"I suck at it? You're acting like this is some stupid play you've put together for the neighbors. This is real life, and I'm doing the best I can."
"My plays were not stupid. We made a lot of money in admission tickets. I thought Annie was excellent."
He snorted. "You can't even sing and you cast yourself as Annie."
"You're still pissed because I wouldn't let you play Daddy Warbucks."
He plowed ten fingers through his hair and made a noise deep in his throat. "How the hell do you get me on these ridiculous subjects?"
–Alexa and Nick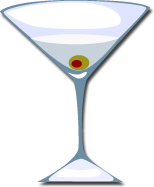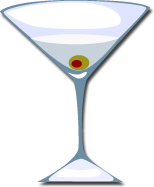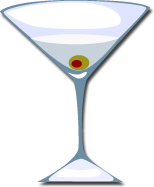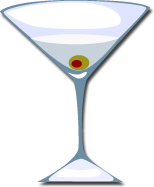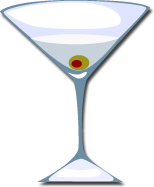 Outstanding book that will stay on my bookshelf for rereading!