The Officer Says " I Do"
Semper Fi #1
Author: Jeanette Murray
Genre: Adult Contemporary Romance
Release Date: July 3rd, 2012
Source: Publisher (Sourcebooks)
ISBN: 9781402265402
He's a Marine…she grew up on a commune.
He always puts duty first…she's a free spirit with an unshakable belief in Fate.
He loves routine and order…she brings chaos and creativity wherever she goes.
They're going to balance each other perfectly–or drive each other completely, utterly insane…
On a wild pre-deployment celebration in Las Vegas, Captain Timothy O'Shay encounters free-spirited beauty Skye McDermott, and for once lets down his guard. Now his life is about to take off in directions he never could have imagined…
Formally titled Honor Bound, The Officer Says I do is a new series by Jeanette Murray.  Skye is a free spirit who believes in Fate when it comes to life decisions.  Tim is an OCD Marine who likes to make his own decisions in life with no belief if Fate or Destiny.  Put the two people together in a marriage and you have the cliche of opposites attract.  
To be honest, this was just an okay book to me.  Yes, it has some hot scenes in it, but nothing too over the top.  I think the main thing that bugged me was the way the two meet and make it to the alter.  If Tim is such a person to where order, routine and seriousness is all he lives for, then the way he gets drunk and marries Skye a few hours after meeting her was totally out of character for him.  I also wasn't a fan of him not even remembering that he got married but he was able to remember the sex on the wedding night.  It didn't seem in character with what the author was wanting Tim to be portrayed as.
I didn't have a serious connection with the characters either.  If I had to pick one character that made the book enjoyable it would be Tim's sister, Madison.  I really enjoyed her character and reading about her more than I did Skye.  I can definitely tell who is going to be the future couple for the next book. 
I would say that this is more of a pass-the-time book instead of an engaging read to keep you up all night.  It is interesting enough to read between chores and other books, but not one that kept me up until 2am to read the outcome of the last chapter.  I will give the second book a chance in the hopes that now that the story base is set up, the rest will fall into place with the next couple.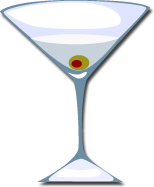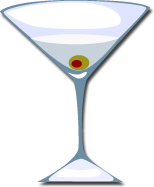 If the library doesn't have it, don't worry about reading it!
*I received this book free of charge in exchange for an honest review*