The Reckoning
The Darkest Powers #3
Author: Kelley Armstrong
Genre: Young Adult Paranormal
Source: Personal Purchase
ISBN: 9780061662836
SUMMARY
(From Goodreads)
My name is Chloe Saunders. I'm fifteen, and I would love to be normal.


But normal is one thing I'm not.


For one thins, I'm having these feelings for a certain antisocial werewolf and his sweet-tempered brother – who just happens to be a sorcerer – but, between you and me, I'm leaning toward the werewolf.


Not normal.


My friends and I are also on the run from an evil corporation that wants to get rid of us – permanently.


Definitely not normal.


And finally, I'm a genetically altered necromancer who can raise the dead, rotting corpses and all, without even trying.


As far away from normal as it gets.
MY THOUGHTS
 *possible spoilers*
The Reckoning is the third and final book in The Darkest Powers Trilogy.  When you finish a final book in a series,  a reader comes to expect questions being answered and loose ties to be, well, tied up.  Readers hate having questions still when they finish a series because we know there is not another book on the horizon.
Finishing up this series has left me with more questions than answers.  I was hoping that this book would be the saving grace of this series.  After such let downs with the first two books,  I was hoping that the author was leaving the best for last.  While the action scenes were plentiful and the characters have shown growth and maturity,  I still couldn't bring myself to rate this book higher than what I have.
These are just a few of the questions I still have even though the series is done.
1.  Why does the necklace that Chloe wears change color?
Did I miss the answer to this question somewhere in the series? I don't remember reading it and it really bugs me that it was never explained.
2.  Does Tori ever realize who her Father is?  I know this was one of the mysteries of the first two books, and Chloe has her suspicions confirmed in book three, but no one ever tells her who her true father is by the end of the book.
3.  What was Chloe's Mom trying to tell her and where is she now?  When Chloe pushes spirits back, where do they go?
Now I understand that Chloe's mother was trying to tell her to run, but she never made it clear why she knew and how she had this information anyway.
4.  After Chloe releases the demi demon, the head honcho demon appears in the room.  He tells Chloe to grow up strong and shows an interest in her.  Why?  Is there some secret in the demon world that they get to have the necromancer souls after death?
As you can see, some of the questions are ones that could be critical to the story.  Also at the end of the book when they are deciding what to do with their lives, why does Chloe just automatically forgive her Aunt Lauren?  I would have been giving her hell for what she had done, but that is just my opinion.
After finishing this series, I can honestly say that this trilogy was a disappointment to me.  I do think the author had a great plot in mind,  but it didn't feel fleshed out and executed to the full potential.  I am still glad I did finish reading all three books and found some answers in the final book.  I even found myself starting to enjoy Tori in this one.  Will I read the series again in the future? Probably not, but I would read other stories by author Kelley Armstrong.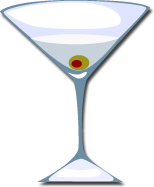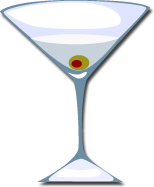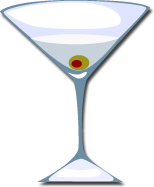 Okay book, but it left me wanting more!