The Suburban Strange
Author: Nathan Kotecki
Genre: Young Adult
Source: Amazon Vine
ISBN: 9780547729961
SUMMARY
(From Goodreads)
Shy Celia Balaustine is new to Suburban High, but a mysterious group of sophomores called the Rosary has befriended her. Friends aside, Celia soon discovers something is not quite right at Suburban. Girls at the school begin having near-fatal accidents on the eve of their sixteenth birthdays. Who is causing the accidents, and why? As Celia's own birthday approaches, she is inexorably drawn into an underground conflict between good and evil—the Kind and the Unkind—that bubbles beneath Suburban High. Plentiful references to music and art—along with the intriguing underworld mythology—make this supernatural series debut a page-turner.
MY THOUGHTS
90210? Gossip Girl? Melrose Place?  These are just some of things that came to my mind while wondering about this book.  Was it going to have the drama of 90210? Was it going to have the clique's of Gossip Girl?  Was it going to be suspenseful and dangerous like Melrose Place?  Or was it going to be something that I grew bored with halfway through like I did with each of those shows?
Well, I can honestly say that the shows had more appeal than this book to me.  Too blunt and harsh? Well, I am sorry but I can't lie either.  This book had the makings for something great.  We had the new girl with discovering the mysterious group of girls at Suburban High.  I can see the potential in this book just with the summary.  The first few chapters were pretty good and kept me interested.  Then about halfway — or even slightly before that — it just started to get boring and unappealing.  This could have been my reading taste at the time, but after finishing this book I still find myself even remembering the main details of the book.  It just wasn't impressionable and one I found wondering about afterwards.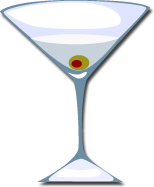 I did not like this book at all!