The Taken
Series: Celestial Blues #1
Author: Vicki Pettersson
Publisher: Harper Voyager
Source: Amazon Vine
Genre: PR/UF
ISBN: 9780062064646
SUMMARY
(From Goodreads)
Griffin Shaw used to be a PI, but that was back when gumshoes hoofed the streets . . . and he was still alive. Fifty years later, he's an angel, but that doesn't make him a saint. One small mistake has altered fate, and now he's been dumped back onto the mortal mudflat to collect another soul–Katherine "Kit" Craig, a journalist whose latest investigation is about to get her clipped.

Bucking heavenly orders, Grif refuses to let the sable-haired siren come to harm. Besides, protecting her offers a chance to solve the mystery of his own unsolved murder–and dole out some overdue payback for the death of his beloved wife, Evie.

Joining forces, Kit and Grif's search for answers leads beyond the blinding lights of the Strip into the dark heart of an evil conspiracy. But a ruthless killer determined to destroy them isn't Grif's biggest threat. His growing attraction to Kit could cost them both their lives, along with the answer to the haunting question of his long afterlife . . .
MY THOUGHTS
The Taken is the first book in the Celestial Blues series by author Vicki Pettersson.  I have seen this book classified as many things.  It has been noted as an Urban Fantasy, a Paranormal Romance, a Steampunk, and even a regular Fantasy.  Seeing it thrown into so many categories left me feeling confused.  I wasn't sure it if was going to be a book that I would enjoy or come to loathe.
Starting out with the first couple of chapters, I settled in for a enjoyable read.  I thought to myself that this wouldn't be too bad if the first few chapters have kept me interested and in all honesty pretty good.  The writing was well done and the book was being set up nicely.  Then it just sort of fell off the map and my interest waned.  What I thought would be interesting — Kit being a different sort of heroine than normal — turned out to be blah and nothing to be too excited about.  At times I even found her boring.  Griffin is suppose to be a smart PI but I found him lacking in sense and promise.
I can see what the author was trying to do with this story in the ways of the characters. She was trying to bring a fresh face to the urban fantasy world, but I found it to be just on the surface.  The characters were bland and fell in the usual trap of just acting out the scenes with no excitement for the reader.  While it wasn't a bad book,  it lacked the intrigue and suspense that I was expecting.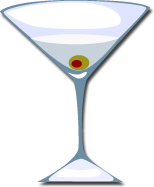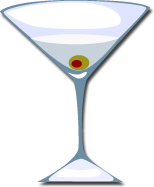 If the library doesn't have it, don't worry about reading it!
*I received this book free of charge in exchange for an honest review*