Truth
Series: Consequences #2
Author: Aleatha Romig
Genre: Fiction
Source: Author Submission
ISBN: 978-0988489110
E-Book Edition
SUMMARY
(From Goodreads)
Claire Nichols endured the CONSEQUENCES of Anthony Rawlings' vendetta. 

When she first arrived to his home, her goal was survival. Through strength and compartmentalization Claire captivated her captor. Her resilience in the face of his rule threatened Anthony's well developed plan. Domination became desire and power turned to love. 

Their passion and adoration in a world of opulence appeared perfect. Yet, reality was a roller coaster of emotion. Claire's world teetered on the edge of sanity as Antony monitored her every move. When given the opportunity to flee, Claire drove away. A fateful decision which set a well laid plan into motion. 

However, unbeknownst to either of them, there were others who saw past the perfect facade of Anthony Rawlings. There were others who saw the TRUTH. Conspiracy and unfulfilled promises result in an early prison release for Claire. Not just a release – a pardon. According to the law, her crime never happened! 

Will it be that easy? Faced with freedom from her past… can Claire seize it? Can she build a new life, mend her broken spirit, become the woman she once was, and seek her own revenge? Or is it all a game? And does the game master have different plans?

How does Sophia Burke fit into the puzzle that is Tony and Claire? Will her presence affect the future of this well esteemed man? Can he dominate twice? Is that his goal? 

TRUTH continues the tumultuous saga of CONSEQUENCES, introduces new players, and uncovers more intrigue. Aleatha Romig skillfully weaves past transgressions through current deception to create a fervent world of obsessed desire. In this reality can an all-consuming relationship survive? 

When buried sins are discovered they threaten not only Tony and Claire's future — but their very lives! Will the TRUTH be revealed in time?
First, thank you to author Aleatha Romig for allowing me to read and review this book early! Not only was she generous in allowing me to do this, but she is one author who follows along with your status updates just so she can cry, yell and jump for joy at the same time as the reader.
After the first book in the series, I had no idea how the author was going to fix things.  If you haven't read the first book, I urge you to get on it.  This is not a stand alone book and you will have to have read the first one titled Consequences to really understand what is going on and the personalities of each character.  At the conclusion of Consequences, I sobbed for Claire and had the strong emotion of hate for Tony.  I wanted him to pay.  I wanted him to be filled with the devastation and despair that Claire was filled with.  Most of all, I think I secretly wanted him redeemed.  I don't know how the author would be able to do it, but if it was going to be an option, I had a small part of me cheering for it.  Call it the romance-lover-at-heart part of me that will not ever go away.
If you didn't follow along with my status updates on Goodreads, you were missing out. I was all over the emotional board with this book.  Just when you think you have something figured out, the author basically grabs your brain and throws it up against your skull with a new discovery.  Yes, I went through with the morbid description, but how can you not with characters such as Tony?
From the first chapter of the book, the author clues us in on small things we wonder about.  I can't go into too much detail, but trust me in saying that the author created a masterpiece of a puzzle. At about 6% into the book when that first chapter is brought to light for Tony, all I can say is everyone better watch out!  Tony is NOT a happy camper.
I will say that Claire does get a stronger backbone in this book.  There were times where I was screaming at her not to do what she was doing, but by the end of this book, you will be surprised by the consequences of some of them.
That ending was OUTRAGEOUS!  Did it make the reader feel fulfilled? In a way, but now there are a whole new set of questions for us as well!  Another puzzle to add to the previous one and that is unraveling so wonderfully! Please, Ms. Romig…..give us the third book fast!!! I can't wait until the end of 2013 for it. I know you have it all figured out and sitting on your hard drive.  Just let me peek. PLEASE!!!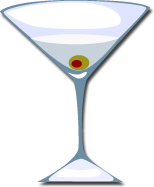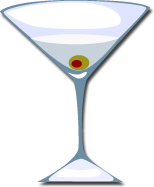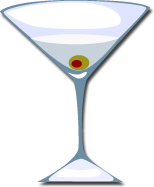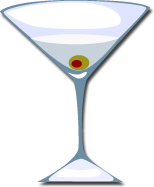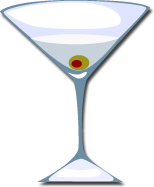 Outstanding book that will stay on my bookshelf for rereading!