Undeniable
Series: Undeniable #1
Author: Madeline Sheehan
Genre: Adult Romance
Source: Personal Purchase
ISBN: B009N539DS
E-Book Edition
SUMMARY
(From Goodreads)
***Warning*** 
(This book contains several aspects of the uglier side of life; it is not for everyone.)

The story of Deuce and Eva…

An undeniable connection that stands the test of time.

Unforgettable moments.

Love and pain and everything in between.

I was five years old when I met Deuce, he was twenty-three, and it was visiting day at Riker's Island. My father, Damon Fox or "Preacher", the President of the infamous "Silver Demon's" motorcycle club -mother chapter- in East Village, New York City, was doing a five-year stint for aggravated assault and battery with a deadly weapon. It was not the first time my father had been in prison and it wouldn't be the last. The Silver Demon's MC was a notorious group of criminals who lived by the code of the road and gave modern society and all it entailed a great big f**k you.

"Never forget the day Eva came bouncin' into my f**ked up life, shakin' pigtails, singin' Janis, wearin' chucks and sharin' peanuts and straight up stole any decency I had left which wasn't a whole lot but she f**kin' took it and I've been hers ever since."
This is one of those books where not only am I at a loss for words, but you will either love it or hate it.  I am on the love it side of the fence, but that is not to say that the book didn't have its flaws.
First I will warn you of two things. This is definitely for the adults. Also, it is like crack for book addicts. (Think Motorcycle Man like Kristen Ashley) Yes folks, Tack of MM must have had a secret brother in the fictional world because Deuce is just as sexy, bad and hot as hell as him.
Some people will be turned off because of one of the main things of this book.  Not only is Deuce 18 years older than Eva, but he meets her while he is 23 and she is 5.  He falls for the little girl, but I felt it was not in the creepy way you might be thinking.  Yes, she steals his heart from that moment, but the way the author has written it, I didn't get it as a creepy-naughty sex way.
Eva has grown up in the Motorcycle Club life.  Her mother abandoned her with her father, but you can tell that Preacher thinks the world of Eva. Granted, I wasn't a big fan of Eva but she started to grow on me.  Obviously, Deuce is the star of this book for me.  What can I say, I love my tortured and bad as hell fictional men.
I wasn't a fan of the cheating as well in this book.  It seems everyone is married and cheating in this book.  Maybe this is what goes on everyday in a motorcycle club, but cheating is just big no-no for me.
The side character of Frankie — who is sort of the adopted brother of Eva — was just plain bad.  Not sexy bad in a want-to-jump-your-bones bad, but as in the psycho-needs-a-straight-jacket sort of way.  He has a huge temper problem and when he basically rapes Eva, I was reading faster just so I could see how badly Deuce was going to torture him.
While I wasn't a huge fan of the ending — mainly because it was rushed — I still found myself reading until the  last page late into the night.  It was dark, moody, messed up and oh-so-right.  I can't wait to read the next book in the series and see what will happen to some of my other favorite bikers.  Also, it will be great to see if Deuce will live up to his promises.
MY FAVORITE QUOTES
"If his girl was broken, someone sure as fuck was going to die for that." 
"There are weak men; men who run and hide when life slaps them in the ass. Then there are men; men who have a backbone yet occasionally, when life slaps them in the ass, will rely on others. And then there are real men; men who don't cry or complain, who don't just have a backbone, they are the backbone. Men who make their own decisions and live with the consequences, who accept responsibility for their actions or words. Men who, when life slaps them in the ass, slap back and move on. Men who live hard and die even harder.
Men like my father and my uncles. Men I loved with all my heart.
Men like Deuce."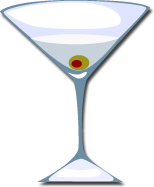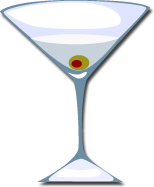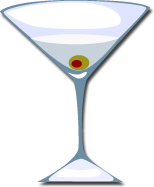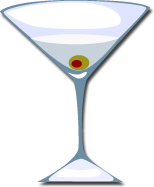 Very Good! I would recommend this book!