Undeniably Yours
Kowalski Family #2
Author: Shannon Stacey
Source: Personal Purchase
Genre: Adult Contemporary Romance
Publisher: HQN Books
 (January 24, 2012)
ISBN-13: 978-0373776856
SUMMARY:
One-night stand + two percent condom failure rate = happily ever after?


Bar owner Kevin Kowalski is used to women throwing their phone numbers at him, but lately he's more interested in finding a woman to settle down with. A woman like Beth Hansen. If only their first meeting hadn't gone so badly…


Beth's tending bar at a wedding when she comes face-to-face with a tuxedo-clad man she never thought she'd see again. She tries to keep her distance from Kevin but, by last call, she can't say no to his too-blue eyes or the invitation back to his room. Then she slips out before breakfast without leaving a note and, despite their precautions, pregnant.


Kevin quickly warms to the idea of being a dad and to seeing where things go with Beth. After all, he's not the player she thinks he is. But she's not ready for a relationship and, given his reputation, it's going to take a lot to convince her to go on a second date with the father of her child…
MY THOUGHTS:
In the second book in the Kowalski Family series, we get to read about Kevin and his journey to finding his happily ever after.  I admit that after reading the first book, I was so excited to read that Kevin's book was next!  I loved him in the first book and I secretly pined for him up until the end.  He was sexy, fun and a kid at heart.  What more could you ask for in a man?
After a one night escapade between Beth and Kevin after Joe's wedding, the two part ways after a misunderstanding.  They both keep thinking of the other though and when Beth finds out that the result of their one night is a pregnancy, she finds herself walking into Kevin's bar to break the news.  Kevin handles the news really well and even strikes up a bargain with Beth.  She can move into the apartment across the hall from him that way he can help her out when she needs it.  He also wants to help with the bills of the pregnancy and finds himself enjoying the soon to be fatherhood status.
Beth wants to keep their relationship as just friends who happen to be having a baby together.  While she denies the attraction between each other, the reader can definitely feel the chemistry between the two.  I did get a little frustrated with Beth because of this because Kevin was trying so hard to convince her that he loved her and the baby.  Beth kept trying to tell him how he felt but never really would accept his true feelings.
The book follows the pregnancy all the way until the end.  Kevin is a great father and really wants to be there for the both of them.  Beth is stubborn and keeps him at arms length up until the last chapter.  The epilogue was sweet and gives the happily ever after the reader expects.  I think this book surpassed the last one in the series, even with Beth getting on my nerves through several scenes and chapters. A great book that leaves the reader with a feel good feeling and craving more Kowalski family drama!
MY RATING: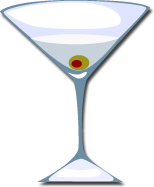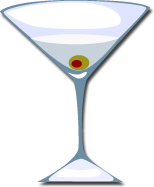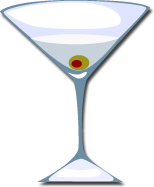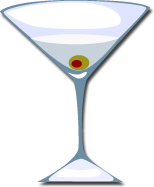 Very Good! I would recommend this book!