Under the Never Sky
Author: Veronica Rossi
Source: Publisher
Genre: Young Adult Dystopia
Publisher: HarperCollins
  (January 3, 2012)
ISBN-13: 978-0062072030
SUMMARY:
Aria is a teenager in the enclosed city of Reverie. Like all Dwellers, she spends her time with friends in virtual environments, called Realms, accessed through an eyepiece called a Smarteye. Aria enjoys the Realms and the easy life in Reverie. When she is forced out of the pod for a crime she did not commit, she believes her death is imminent. The outside world is known as The Death Shop, with danger in every direction. 


As an Outsider, Perry has always known hunger, vicious predators, and violent energy storms from the swirling electrified atmosphere called the Aether. A bit of an outcast even among his hunting tribe, Perry withstands these daily tests with his exceptional abilities, as he is gifted with powerful senses that enable him to scent danger, food and even human emotions. 


They come together reluctantly, for Aria must depend on Perry, whom she considers a barbarian, to help her get back to Reverie, while Perry needs Aria to help unravel the mystery of his beloved nephew's abduction by the Dwellers. Together they embark on a journey challenged as much by their prejudices as by encounters with cannibals and wolves. But to their surprise, Aria and Perry forge an unlikely love – one that will forever change the fate of all who live UNDER THE NEVER SKY.
MY THOUGHTS:
What first captured my attention with this book was the title.  I wanted to know what the Never Sky was.  What did the author mean by it?  Then as I started to read this book and grasp what the title meant, I fell in love with the world and characters that author Veronica Rossi created within the covers of Under The Never Sky.
When Aria is forced into the outside world called The Death Shop, she is certain she is going to die.  She is use to her perfect life in the Pod being a Dweller among her friends and family.  Within the Pod, Aria can explore life through the Realms which is basically like a Virtual World system.  She is a part of what the Realms are showing, but she never really realizes the difference that the real world has.  She has grown up basically sheltered and forced to believe that this is how life should be for the better.
When she realizes she has been betrayed by her Pod and forced into the outside world, she thinks with each breath she takes she is going to die a slow and agonizing death.  When she decides to journey back to the Pod and try and find her missing Mother, she encounters a Savage — or outsider — and realizes he was there when things went bad for her in the Pod.  At first she is scared of him and wary to be around him, but she can't forget how he saved her life in the Pod and how he is helping her now.  Granted, Perry the Savage has ulterior motives for helping her back to the Pod, but you can see the gentle side of Perry as well.
Perry is trying to rescue his sick nephew from the Dwellers.  The Dwellers came and captured his nephew while he was out hunting with Perry.  Perry feels guilty for not being able to stop them and wants to find him not only to bring him back to his family and tribe, but because of the bond the two have formed.  He truly loves the boy and wants what is best for him unlike his real Father who happens to be the leader of their tribe.  Perry has always wanted to challenge his brother for the rank of Blood Lord.  With secrets that are revealed in the journey with Aria, Perry has to decide on some pretty serious things along the way.
I fell in love with Perry. While he was fierce, deadly, and loyal, he was also sweet, tender, and showed his determination with each small thing he did.  Unlike other books, the romance was slow building starting from dislike of each other, to friendship and eventually love.  This is one of those books that keeps you interested with so many different things that it is very hard to put down to get daily chores done in real life.  It has suspense, love, family and friendship along with action falling between all of those.  The ending to this book left me feeling sad because I didn't want it to end.  It is left in a small sort of open ending, but it also leaves you excited for the next book!  A wonderful story of sacrifice and survival.
MY RATING: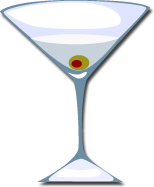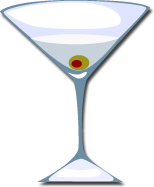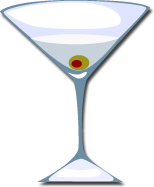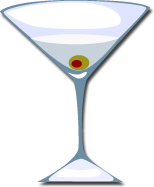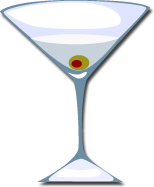 Outstanding book that will stay on my bookshelf for rereading!
*I received this book free of charge in exchange for an honest review*