Wake
Series: Watersong #1
Author: Amanda Hocking
Source: Amazon Vine
Genre: Young Adult
ISBN: 9781250008121
SUMMARY
(From Goodreads)
Fall under the spell of Wake—the first book in an achingly beautiful new series by celebrated author Amanda Hocking—and lose yourself to the Watersong.

Gorgeous. Fearless. Dangerous. They're the kind of girls you envy; the kind of girls you want to hate. Strangers in town for the summer, Penn, Lexi and Thea have caught everyone's attention—but it's Gemma who's attracted theirs. She's the one they've chosen to be part of their group.

Gemma seems to have it all—she's carefree, pretty, and falling in love with Alex, the boy next door. He's always been just a friend, but this summer they've taken their relationship to the next level, and now there's no going back. Then one night, Gemma's ordinary life changes forever. She's taking a late night swim under the stars when she finds Penn, Lexi and Thea partying on the cove. They invite her to join them, and the next morning she wakes up on the beach feeling groggy and sick, knowing something is different.

Suddenly Gemma is stronger, faster, and more beautiful than ever. But her new powers come with a terrifying price. And as she uncovers the truth, she's is forced to choose between staying with those she loves—or entering a new world brimming with dark hungers and unimaginable secrets.
I have never been a huge fan of "mermaid" themed books.  There are a few that I have found to enjoy, but not many.  The only reason I ventured into this world again was the fact that it was written by Amanda Hocking.  Everyone is raving about her writing and her amazing publishing deal she received awhile back.  I figured there must be something to her writing if publishers were this excited about signing on a new writer.
I am still on the fence about this read.  While I can see the allure of the authors writing,  I am still not sold on the mermaid and sirens.  All I can think about is a fin getting in the way while trying to hug someone.  I know it seems childish, but my brain can't seem to compute this with romantic and alluring.  This is just a personal peeve and not one that another reader should hold against a mermaid themed book.  On that note, the story itself was entertaining, but not outstanding.  Yes it held my interest and I was glad to have read this new read, but it is not one that blew the others in pile out of the water.  (no pun intended)  Also the climatic ending was pretty good and I give it points for keeping me interested enough to want to try the next book.
I can say that this author does have a unique writing style even if it did seem a little on the young side.  I know this is an author with many books under her belt though, so I will try and read other stories by her before making a final decision on adding her to my auto-buy list.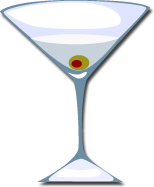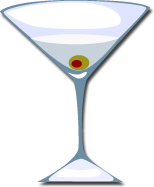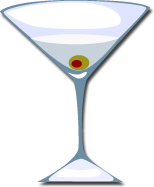 Okay book, but it left me wanting more!
*I received this book free of charge in exchange for an honest review*