Today on My Overstuffed Bookshelf,  Mandi from Smexybooks has stopped by to chat with us.  Recently I started reading more books in the M/M world of Erotica.  There is just something about them that has always intrigued me and I knew if I needed a recommendation, Mandi would have it.  She is just one of maybe ten of the first blogs I started following when I started my blog.  I always check her reviews when I want to buy a book and she hardly ever steers me in the wrong direction.  I have always trusted her opinions on books and my wallet cries whenever she puts up a new review.  So when I was trying to locate some books to add to my pile of M/M books, I immediately thought of Mandi.  I asked her to guest post on my blog with her recommendations of books in this genre and what is the allure for her to them. So welcome Mandi and enjoy adding new books to your to-buy pile!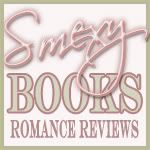 Smexy's World of M/M
When Amy asked me if I would write a guest post about my love of male/male romance books, I said sure! I'm always on the lookout for great m/m recs and like to share the books that have touched me over the years.
I get asked the question a lot of – why do I like m/m books so much? I don't know if I necessarily like them more than any other type of romance book, but I do find the dynamic within the relationship to be different than your standard m/f book. For one thing, I'm a woman, so reading about two men coming together and finding love intrigues me. But more than that, because a m/m relationship is not always accepted by the public (boo!) often times these books don't just have internal conflict within the relationship, but conflict resulting from family, friends or even strangers. So I'm drawn to the books that hold more angst and drama within the pages. And who are we kidding, the sex and romance in these books can be very hot as well.
A few of my favorites include:
The 
Cut & Run series
 by Madeleine Urban and Abigail Roux is an amazing romantic suspense series featuring two FBI agents – Ty and Zane. When they first start working together, they hate each other. Yet they start to lust after each other. Every book features a new suspense plot, yet you have to read in order to understand the build up to their relationship. So much angst in these books…I love.
Moving in Rhythm
 by Dev Bentham features a hero that has a crippling shyness disorder. He meets a zumba instructor, and slowly works his way out of fear of talking to others, in order to pursue a relationship. Very well done stand alone romance.
Dance With Me
 by Heidi Cullinan – Injured football player takes dance lessons to help him recover. Need I say more? *grins*
Bad Boyfriend
 by K.A. Mitchell – This one is the naughtiest of the group. It's kinky and while it took me a little bit to accept the kinky part, once I did, I loved it. More serious older Quinn, meets younger, kind of crazy Eli. Well done romance. 
Do you have favorite M/M books I need to read?  Let me know in the comments, and I'll give away one of the ebooks above to one random commenter! Open to all (I can give Kindle or Nook E-Books away).
CONTEST ENDS: May 5, 2012
Thank you so much Mandi for stopping by the blog today!