Where It Began
Author: Ann Redisch Stampler
Source: Amazon Vine
Genre: Young Adult
Publisher: Simon Pulse
 (March 6, 2012)
ISBN-13: 978-1442423213
SUMMARY:
Sometimes the end is just the beginning. 


Gabby lived under the radar until her makeover. Way under. But when she started her senior year as a blonder, better-dressed version of herself, she struck gold: Billy Nash believed she was a the flawless girl she was pretending to be. The next eight months with Billy were bliss…Until the night Gabby woke up on the ground next to the remains of his BMW without a single memory of how she got there. 


And Billy's nowhere to be found. 


All Gabby wants is to make everything perfect again. But getting her life back isn't difficult, it's impossible. Because nothing is the same, and Gabby's beginning to realize she's missed more than a few danger signs along the way. 


It's time for Gabby to face the truth, even if it means everything changes. 


Especially if it means everything changes.
MY THOUGHTS:
I was so excited to get this book in advance from Amazon Vine.  It sounded interesting and I was in desperate need of a young adult book to bring back my passion for this genre.  Unfortunately, this book was not as great as I was hoping it would be.  I think I will be in the minority in saying that this book is not one that will live up to the hype, but this is only my opinion.
Gabby was not a character I enjoyed.  I was to the point of wanting to rip her from the pages of the book and slap some sense into her.  I just didn't like how the author portrayed her.  At times, she was annoying and a pain in the butt, but then there were times when you wanted to give her a hug and a shoulder to cry on.  While this could be an interesting combination for a character that would leave the reader interested in more, it left me frustrated and to the point of wanting to just put the book away.  I can understand the confusion that the character goes through, but her attitude was not one I wanted to read about.  You can tell that Billy is not someone to trust or want to be with, but naive Gabby doesn't seem to grasp this.  Even a brain injury couldn't excuse the behavior of wanting this boy.
This book starts out great, but quickly falls into the trap of predictability, boredom and characters with shallow intentions.  I felt that this book was a let down, but could have been better with further exploration of the characters and plot.
MY RATING: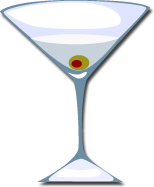 I did not like this book at all!
*I received this book free of charge in exchange for an honest review*