Yours To Keep
Kowalski Family #3
Author: Shannon Stacey
Source: Personal Purchase
Genre: Adult Contemporary Romance
Publisher: HQN Books
 (February 21, 2012)
ISBN-13: 978-0373776863
SUMMARY:
Emma Shaw needs a husband, and fast! Not because she's interested in romance—after all, she's too busy with her landscaping company—but because Grandma Shaw is coming to town, and she will have nonstop questions about Emma's (stagnant) love life. 


Sean Kowalski no sooner leaves the army than he's recruited by Emma to be her fake fiance. Sean doesn't like the deception, but he can't help his attraction to the feisty brunette. A little pretend kissing won't hurt anyone—especially when there's no chance he'll fall for a woman with deep roots in a town he's not planning to call home. But when fake, innocent kisses lead to very real, explosive sparks, Emma and Sean discover that their big ruse might just lead to happily-ever-after…
MY THOUGHTS:
In the third book in the Kowalski family love drama, we get to meet Sean and Emma.  I am going to start off by saying that this is my favorite book in the series so far and I wish the author would send Sean to me for Christmas!  I wouldn't mind having him bundled up in a red bow — with nothing else — under my tree for a present!
When Emma is in need of a soon-to-be-husband, she thinks of the first person she thinks of and blurts out Sean Kowalski.  She finds herself in trouble though when her Grandmother decides to return for a visit from Florida to meet Emma's future husband.  Emma is in a panic and reaches out to Sean after his return from the army and proposes her scheme to him.  Sean is floored finally find himself fake engaged to a woman he has never met.  He agrees to the scheme since Emma seems to be doing it out of love her Grandmother and not greed.  What ensues from this crazy scheme is laughter, blunders, and slow building romance between Emma and Sean.
I don't think I laughed so much in this series until I started reading this book.  I loved the post-it notes that Sean leaves on the bathroom mirror for Emma to find when he needs to drop little secrets of himself to keep up the charade.  What this man goes through for Emma is so hilarious at times that I kept getting weird looks while reading it from my husband.  You can't help but feel sorry for Emma and Sean, but you can't seem to want to put the book down either.  I just had to know what would happen next no matter how crazy or sweet it was.
I also loved how previous characters in the series were included as well.  I enjoyed seeing how the characters have grown over the year and are still included in the family dynamics of this book. A great book in a great series that keeps getting better with each book! I need more Kowalski men!
MY FAVORITE QUOTE:
She snorted and looked out her window. "Oh yes, Sean Kowalski. Your amazing kisses have made all rational thought fly out of my besotted brain. If only you could fill me with your magic penis, I know we'll fall madly in love and live happily ever after."
–Emma to Sean, page 135
MY RATING: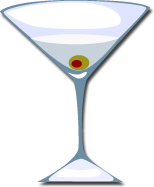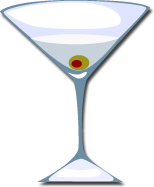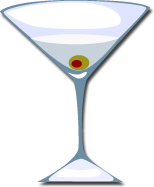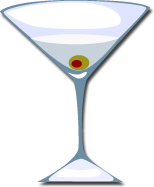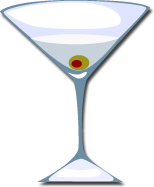 Outstanding book that will stay on my bookshelf for rereading!