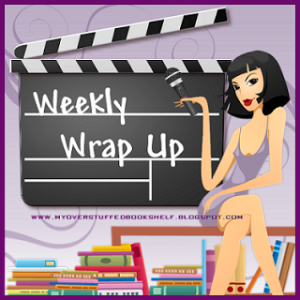 It's time for the Weekly Wrap Up!
What did you miss this week on My Overstuffed Bookshelf?  Find out below!

Hello readers! Can you believe another week has gone by so fast? I have barely had time to sleep or even breathe.  My family is getting ready for the last week of school which also includes my oldest graduating high school!  GO CATS of 2013! It makes me feel really old but proud at the same time.  With last minute shopping and preparation for graduation, I haven't had much of a chance to read or review this last week.
REVIEWS
Own the Wind by Kristen Ashley (4 Martini)
Secrets & Lies by Kody Keplinger (4 Martini)
I would love for you to share with me what you are reading right now in the comments!
Happy Reading everyone!